12 Puff at home Cubes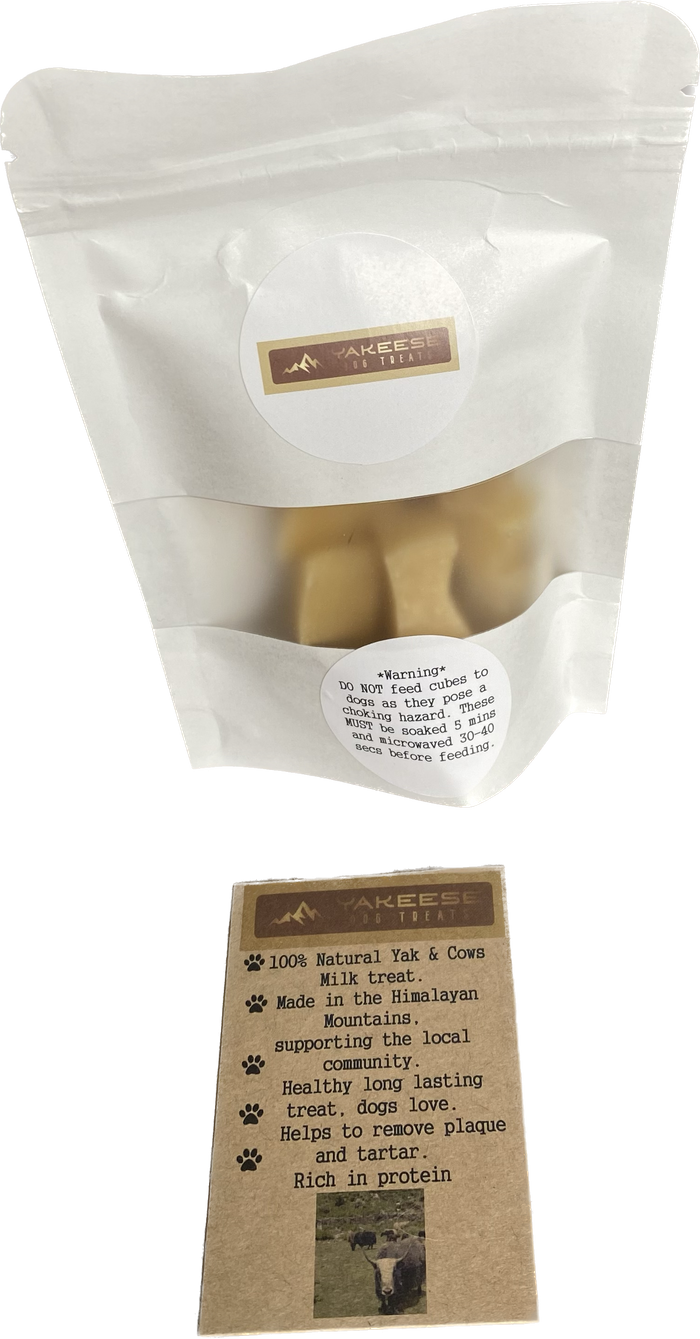 Pre puffs are NOT TO BE GIVEN BEFORE MICROWAVING for approx 30 Seconds.
Delicious warm cheesy treats - LACTOSE FREE
Min 40% Yaks Milk made in the Himalayan Mountains.
Healthy treats , sustainable packaging and ethos supporting the local community.
Healthy, odourless, long lasting treats with dental benefits.