Buddycare Dog Ear Cleanser 5L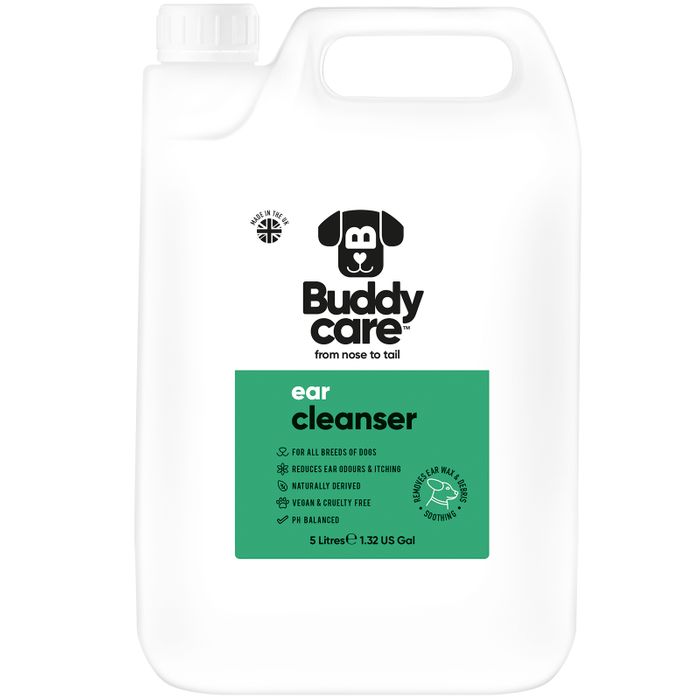 Give your furry friend's ears the gentle care they deserve with Buddycare Dog Ear Cleaner! 


Our specially formulated solution has been combined with the soothing powers of aloe vera to provide a safe and effective cleaning experience while helping reduce redness and irritation. Say goodbye to waxy buildup and discomfort as you pamper your pup with each gentle cleanse. 

Available in 5L, perfect for groomers!
Made from 99%+ naturally derived ingredients, its mild formula is soothing, PH-balanced and as gentle as they like their belly rubs! With its easy-to-use applicator, you can effortlessly remove dirt, debris, and excess moisture from your dog's ears. Suitable for all dog breeds. 


Buddycare's healthy, happy credentials and commitment to animal welfare means you can enjoy peace of mind with every ear cleanse. You know your best friend better than anyone, and Buddycare knows dog grooming like the back of its paws! So make your pooch's ears prick up and see how Buddycare's Dog Ear Cleaner helps keep your pup's ears clean and ready for endless ear scratches!

Removes Ear Wax & Debris
For all breeds of Dogs
Reduces Ear Odours & Itching
Naturally Derived
Vegan & Cruelty Free
PH Balanced