Conditioner Range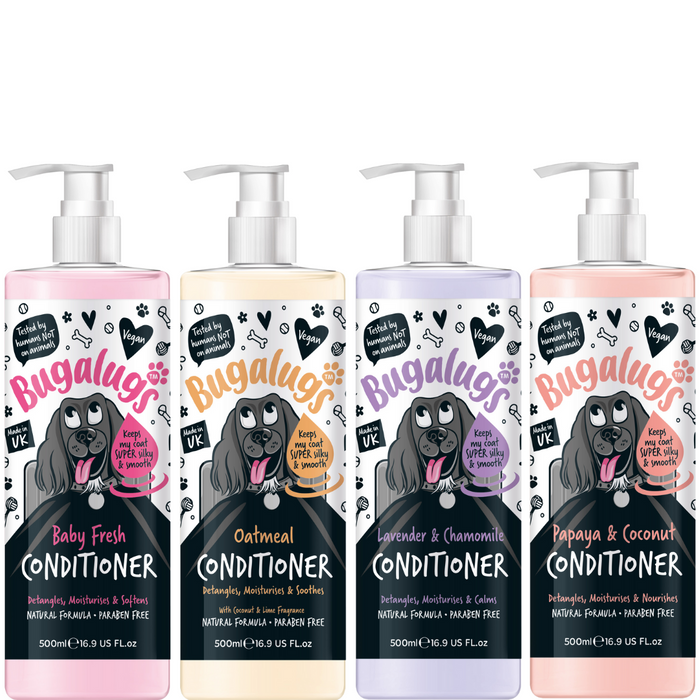 Effectively restore and condition the skin & coat with Bugalugs Conditioner Range. Our natural formula detangles stubborn knots whilst moisturising the skin & fur for the ultimate shine. Pair perfectly with our Baby Fresh Shampoo for the pawfect bath routine.
Packed with natural oils & extracts and is specifically designed for all coat types, with essential oils and key ingredients that work to take care of stubborn knots. This ultra nourishing formula is safe to use on dry & sensitive skin; leaving your dog's coat silky-smooth & shiny without any greasy residue
This range is vegan and is made with a unique blend of soothing ingredients and is also cruelty free. Like all of the Bugalugs range, this product is proudly manufactured in the UK in our GMP certified factory.
Available in 4 scents:
Baby Fresh
Oatmeal (Coconut & Lime)
Papaya & Coconut
Lavender & Chamomile