Joint Health Food Topper 125ml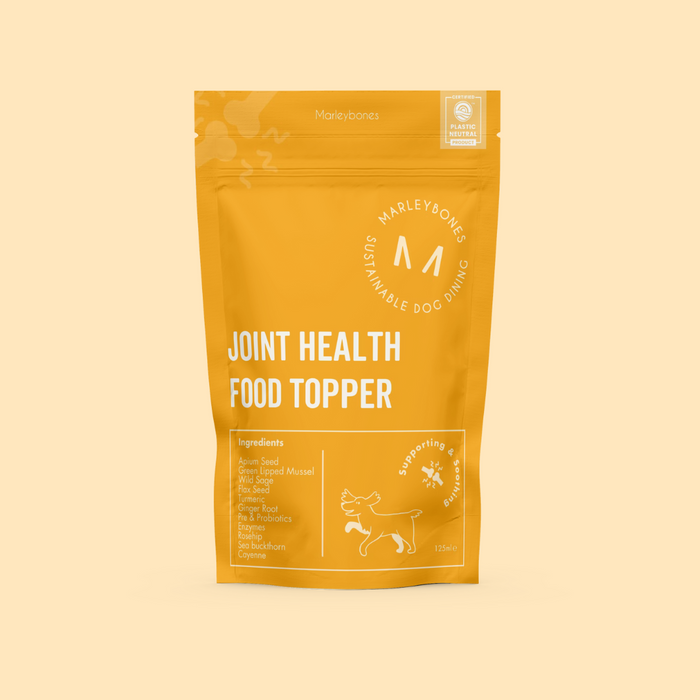 This powerful food topper is packed with joint supporting supplements such as green lipped mussel. This truly is a magic natural ingredient for your dog's joint health, being full of full of amino acids, omega 3, vitamins, minerals and antioxidants. All something that helps alleviate your dog's stiffness.
Additionally added is turmeric, ginger root and apium seed that all have strong anti-inflammatory properties which will help reduce joint swelling and pain.
Sprinkle daily on top of your dog's regular food.