Plant-based Omega Boosting Oil 100ml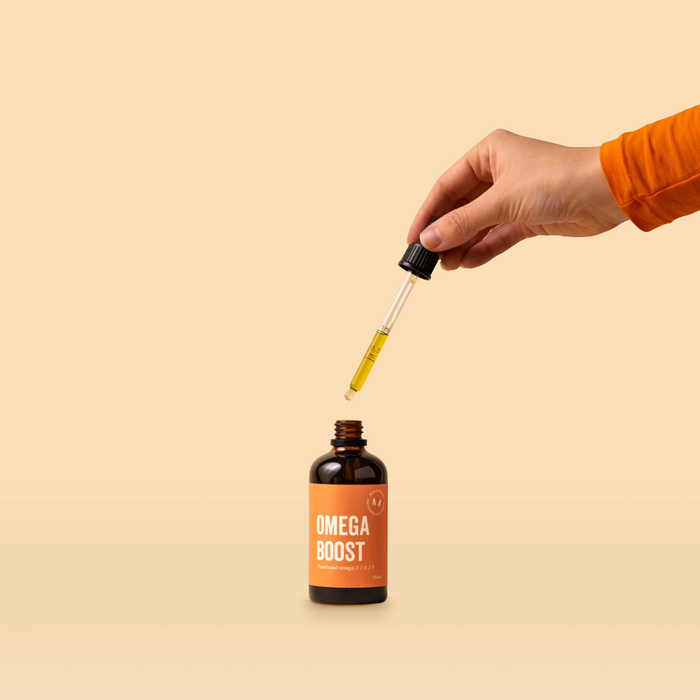 We've included flaxseed in our oil for its exceptionally high proportion of health-boosting omega-3 fatty acids. Hemp oil is known for its antioxidant power which can help reduce joint pain and degeneration. Evening primrose oil is naturally high in the omega 6 fatty acid, gamma-linolenic acid (GLA), which inhibits the body's natural production of the chemicals that generally cause inflammation on the skin as well as in the joints. Last but not least, we include a small amount of vitamin E, which is not only be good for their skin but also their coat. This is because dogs' bodies use vitamin E to form collagen fibers, which are directly involved in developing hair and skin.
Works wonders to maintain a glossy coat & healthy skin.