SPECTRUM VETERINARY SERIES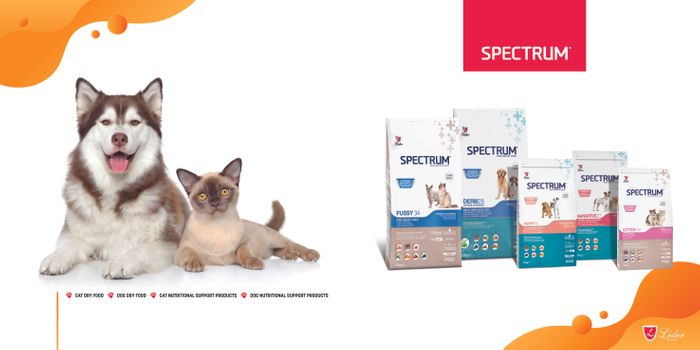 Spectrum Veterinary Series
We are pleased to present you the Spectrum Veterinary Series, developed by Lider Pet Food, Turkey's best selling super premium pet food producer, in partnership with Europe's largest international pet food producer, Belgium-based United Petfood.
Specially formulated for veterinary clinics, the new generation dry food Spectrum will change the concept of nutrition; It is respectful of the nature of pets and specially formulated to support target systems such as immunity, digestion, skin and coat health.
Spectrum is a complete, balanced and super premium cat and dog food formulated to meet the vital needs of cats and dogs of all ages with its high quality and high animal protein content.