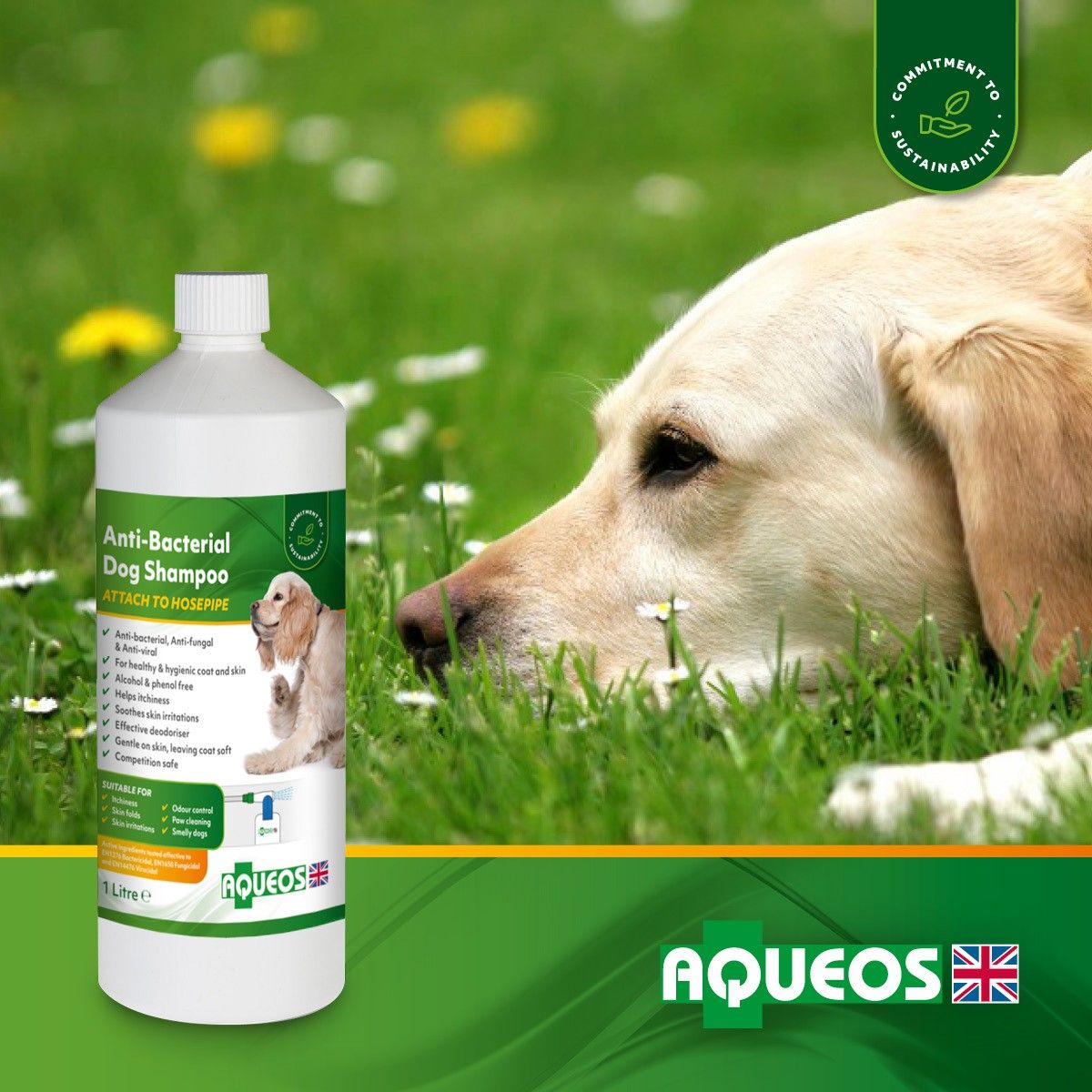 Aqueos manufactures alcohol free canine and equine disinfectants, grooming and first aid products that kill germs quickly
Products include Kennel & Stable Disinfectants, Anti-Bacterial Dog & Horse Shampoo, Disinfectant Wipes and First Aid Products.
Products are sustainabile with the Aqueos solution having less than 1% active ingredient, using recyclable bottles and are bio-degradable. Ethically no ingredients have been tested on animals and products are vegan friendly.
Address
2, Sharcott Pennings
Sharcott
Pewsey
Wiltshire
SN9 5NJ
United Kingdom