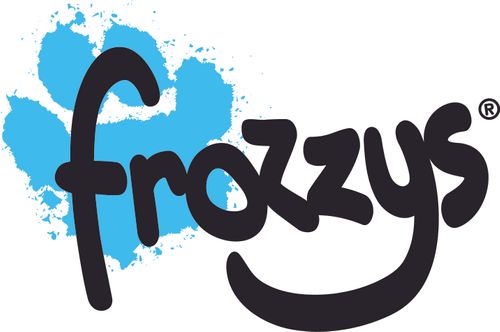 Frozzys® – an innovative brand placing emphasis on the need for dog treats to be both great-tasting and nutritionally supportive has two Pet Quip Award Winning product ranges.
Frozzys frozen yogurt is a lactose-free, lickable frozen yogurt treat for dogs. Rich in vitamins and pre-biotic fibre, low in calories and has a great source of calcium. Won PetQuip 'Product of the Year' 2022.
Frozzys Superbites – the tasty dog treats with probiotics to support healthy canine digestion. Recently won a bronze PetQuip Award for its smart innovation towards 'Gut Health'.
"Come and visit our stand (H62) to find out more.
Address
3 Duncrue Place
Belfast
Northern Ireland
BT3 9BU
United Kingdom
We're sorry, but we couldn't find any results that match your search criteria. Please try again with different keywords or filters.
Special Offer: Superbites Deal includes 12 cases (10 pouches per case) and a FREE Floor Display Unit (worth £35) for Only £209 plus VAT Previous Price £239 plus VAT SAVING £30

Frozzys Superbites are a healthy and nutritious treats made from 100% natural ingredients with a focus on supporting your dogs digestive health.

This offer is only available at the show

Special Offer: Frozzys Freezer Deal includes Frozzys Branded chest Freezer plus 8 cases (worth £362) for Only £499 plus VAT Previous Price £599 plus VAT

Frozzys® healthy and nutritious treat for dogs. Rich in essential vitamins and prebiotic fibre which supports good GUT health.

This offer is only available at the show