Ingenious Probiotics
Stand: E15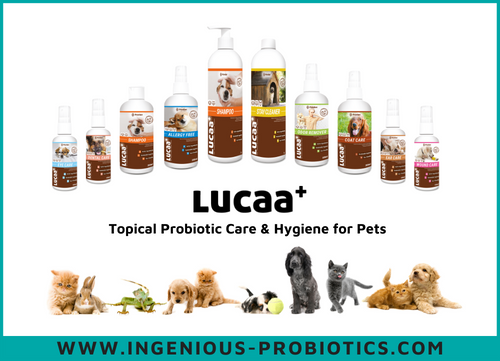 LUCAA+ topical probiotics for pets are a complete range of natural care and hygiene products with added healthy 'good' bacteria (probiotics). :

- Targeted probiotic care applied directly to ears, eyes, teeth, skin, etc.
- Healthy probiotic cleaning for kennels, cages, carriers, litter trays.
Pets need good hygienic conditions to thrive - on their coat and skin as well as in their living environment. Our microbiome-friendly products are developed by researchers, vets and microbiologists. The focus is health, environment, results and the best probiotics - no compromises.
We look to continue to expand our stockist team nation wide.
Address
Drogheda House
36 Shevon Way
Brentwood
Essex
CM14 4PJ
United Kingdom