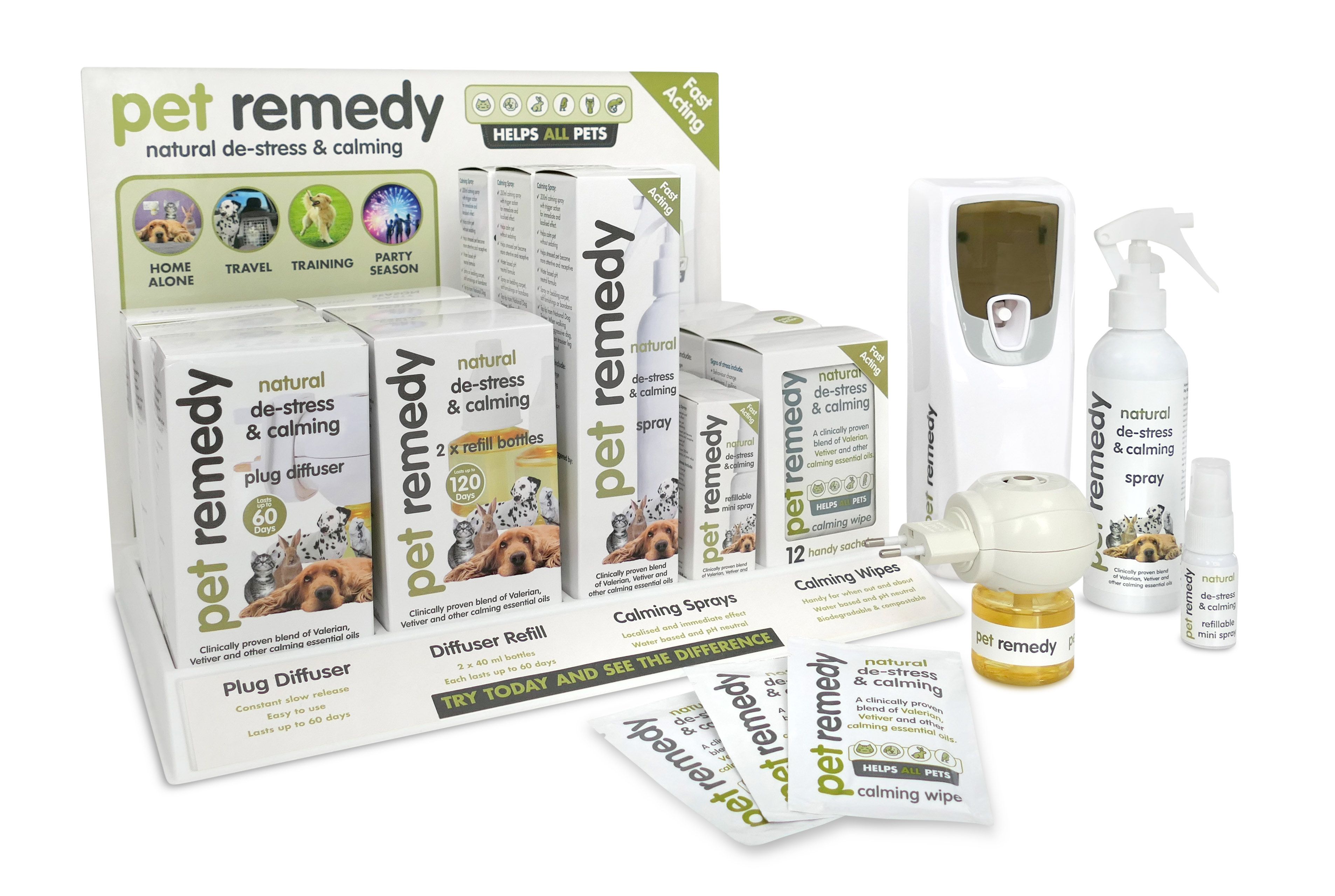 Unique and clinically proven natural de-stress and calming for mammals, birds, and reptiles.
Valerian based with Vetiver, Basil, and Clary Sage essential oils.
Ideal for settling pets in new home and other stressful situations such as bonding, travel, fireworks, separation anxiety.
Works with pet's own natural calming mechanisms and starts to help instantly.
Range comprises calming sprays, handy individual calming wipes, diffuser, and battery operated atomiser; as well as de-stress and groom products.
Address
Woodland Business Park
Torquay
Devon
TQ2 7AT
United Kingdom