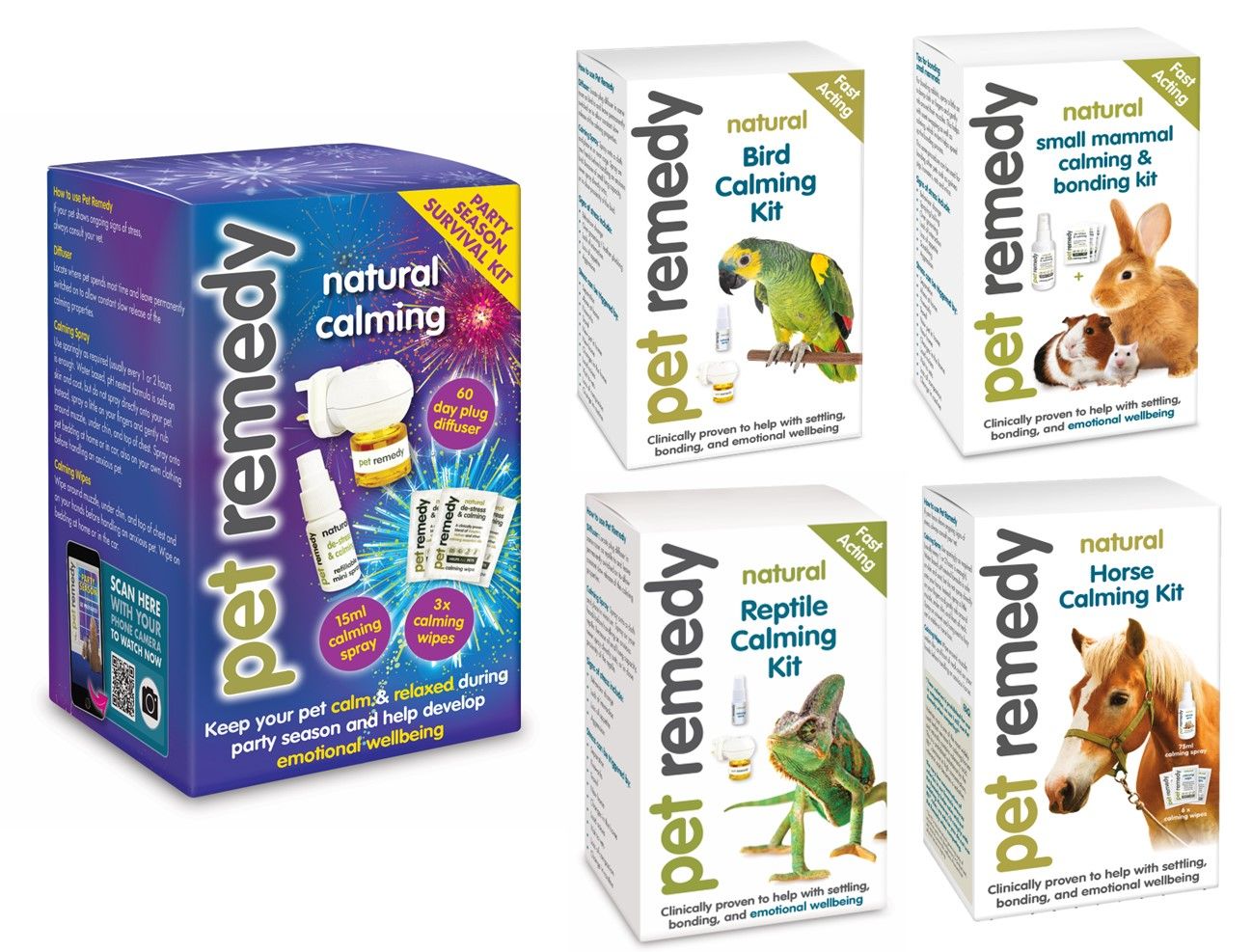 Pet Remedy - Natural calming and emotional wellbeing for all pets.
The unique mode of action through the olfactory system starts to help immediately and helps anxious pets become more aware of their surroundings and less reactive to stressful situations.
Prepare for party season and take advantage of special offers and display packs for your busiest time of year.
Breaking news for autumn 2023 - Exciting new range of unique and individual calming kits for small mammals, birds, reptiles, and horses. Each kit contains the perfect combination of clinically proven Pet Remedy products for your specialist pet departments.
Address
Woodland Business Park
Torquay
Devon
TQ2 7AT
United Kingdom