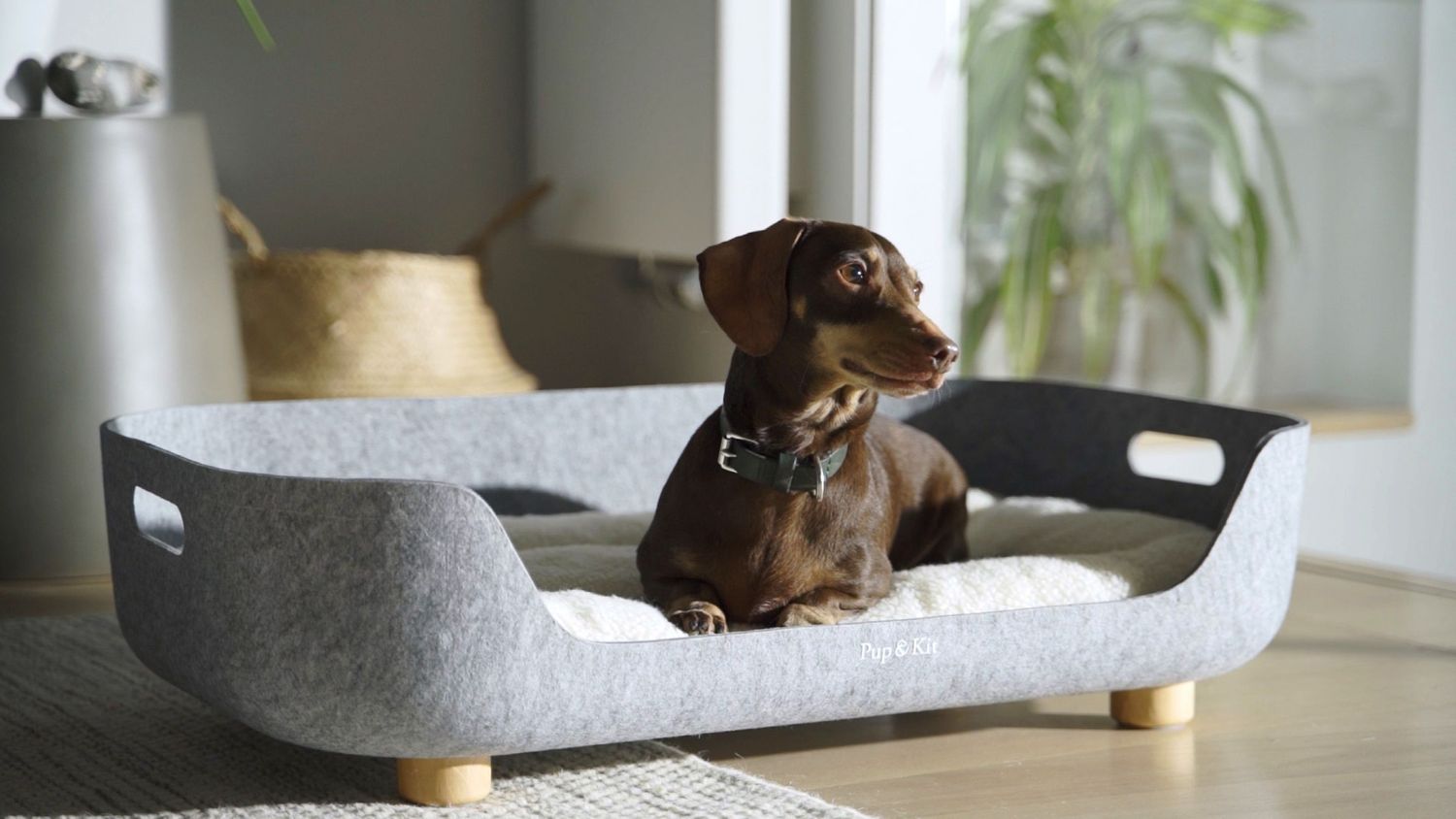 Pup & Kit is a new premium pet home brand founded by Mark Nicholls, creator of the baby brand Snüz. Like many, Mark became a first-time dog owner just after the pandemic, and soon discovered how your home becomes theirs!
With a focus on modern design, Pup & Kit is inspired to create stylish and innovative solutions that blend seamlessly into the home, loved not only by pets but their owners too!
At the heart of the range is PetNest®, a moulded felt pet bed cleverly designed to combine with a bedside stand; perfect for keeping them close at night whilst giving them (and you!) their own sleeping space.
Address
Minerva Mill
Station Road
Alcester
Warwickshire
B49 5ET
United Kingdom
We're sorry, but we couldn't find any results that match your search criteria. Please try again with different keywords or filters.
Special Offer: Free Small PetProtector With Every PupPillow Ordered

Receive a FREE luxury PetProtector (small) with every PupPillow ordered at PATS

This offer is only available at the show

Special Offer: Free Small PetProtector With Every PetNest Ordered

Receive a FREE luxury PetProtector (small) with every PetNest ordered at PATS

This offer is only available at the show