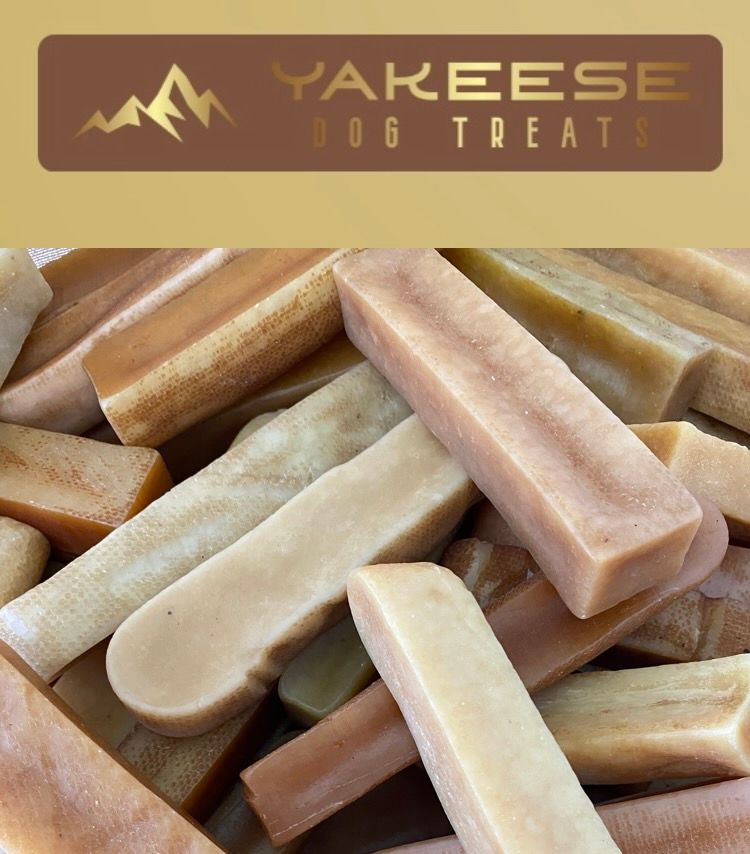 Yakeese - "Yak Cheese" Dogs treats they love! Minimum of 40% Yak Milk unlike competitors !
Direct from the Himalayan Mountains made with an ancient recipe in the most sustainable way.
They are 100% Natural, great for teeth and training puppies, long lasting and they are excellent value with no waste, as the last piece of the bar can be puffed up in the microwave!
Low fat, No lactose, gluten free, no odour, no staining.
We offer the option of own branding our products and can supply any quantity required (MOQ's apply) to retailers and wholesalers.
Jo Deluce - 07973 390340
Address
Rivermead
Old Kiln Lane
Brockham
Surrey
RH3 7LY
United Kingdom
We're sorry, but we couldn't find any results that match your search criteria. Please try again with different keywords or filters.
Special Offer: £120 Mix range of YAKEESE PRODUCTS RRP £292.74

Selection of the full Yakeese range - £120

This offer is only available at the show

Special Offer: Free shipping to the UK & Europe on all YAKEESE orders over 20kg.

Free shipping

This offer is only available at the show