1m Cats Can Now Use The Toilet!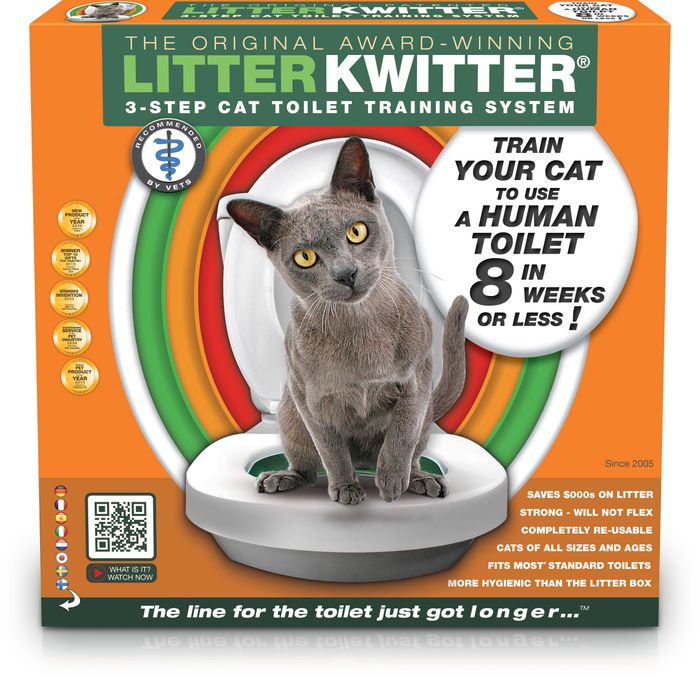 The training was developed with animal behaviourists, cat breeders & vets and is a simple 3-step system that uses the patented LITTER KWITTER® device, which fits all standard toilets.
The products ships with a white base seat, which fits all standard toilet bowls, and three colour-coded training disks that lead cats through a sequence of steps to teach them how to use a toilet naturally.