01 Feb 2021
All You Need is GLOVE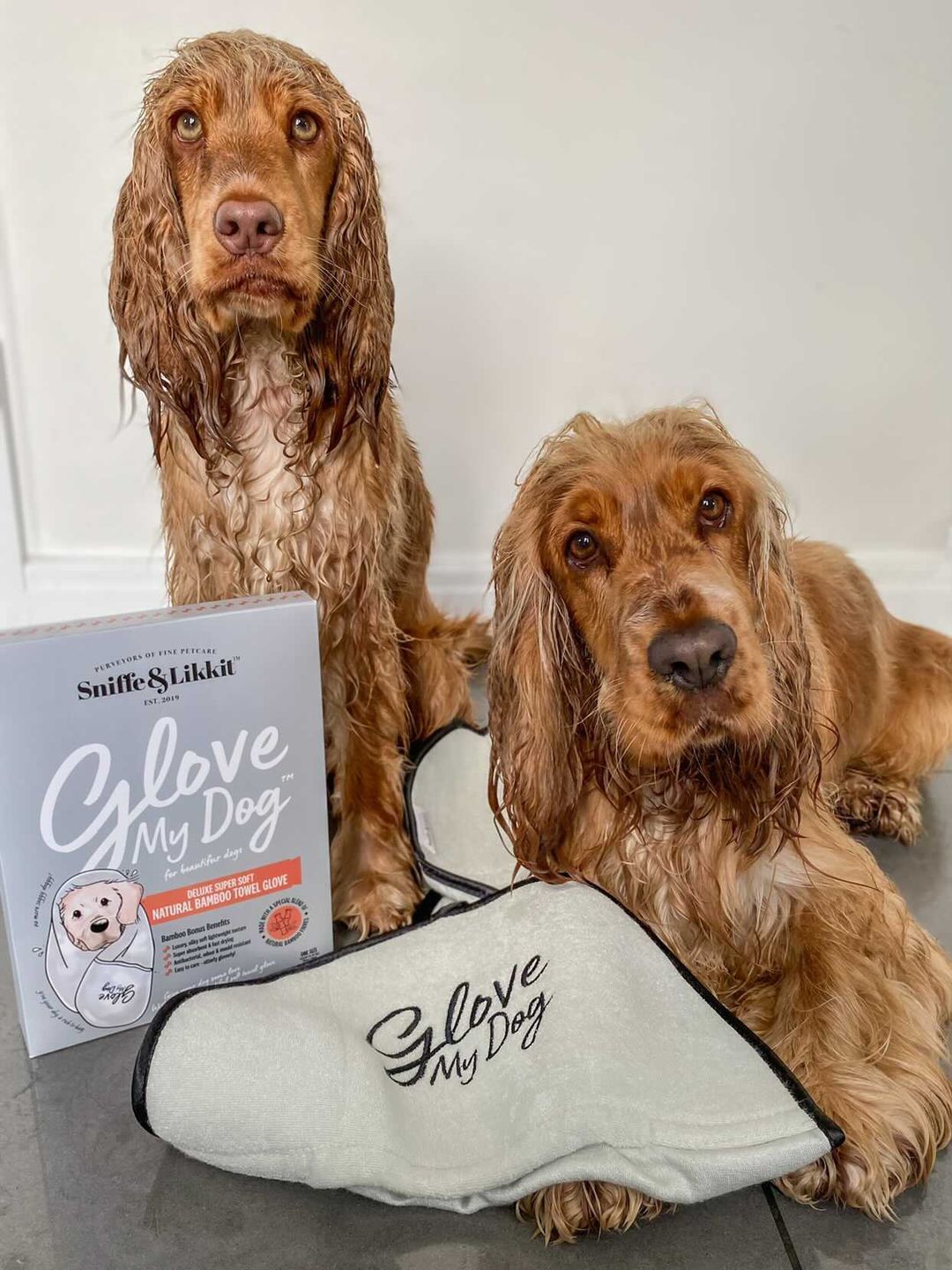 Light-weight, soft and fluffy to the touch, it's made with a unique type of natural bamboo fibres ('Tanboocel') renowned for its super absorbent and fast-drying qualities.
With none of the heavy roughness of old towels that many people use, Glove My Dog is ergonomically-designed to maximise gentle physical bonding with your dog - while quickly drying them after a wash.
The environmentally-friendly bamboo material is also naturally anti-bacterial, as well as mould and odour resistant, so it's great for dogs with allergies or skin conditions.
Generously sized and easy to use, 'Glove My Dog' is surely the ultimate 'glove story' this Valentine's? (For a limited time, with every Glove My Dog purchased, Sniffe & Likkit are including a free sample of their award-winning 'Fragrant Fur Coat' 3-in-1 Brightening and Conditioning Shampoo (50ml).
So, you can treat your pampered pooch to a gentle and refreshing shampoo and a soothing dry down). Glove My Dog, RRP £24.00. Ocado, Fetch.co.uk, good independent pet shops and via sniffeandlikkit.com. @