Announcement over re-opening of conference venues forces PATS Sandown to cancel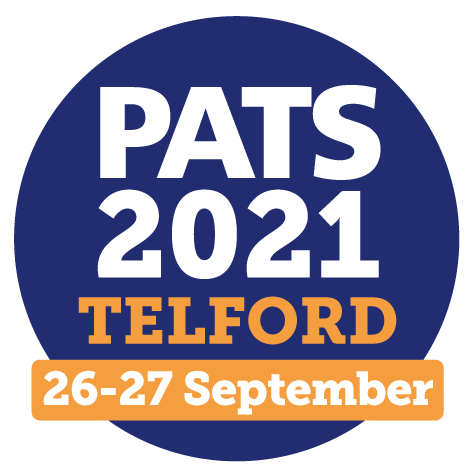 This year's PATS Sandown, the UK's Spring pet industry exhibition due to take place on 11th-12th May 2021, has been cancelled following the PM's announcement that indoor events won't be allowed until 17th May.
In a statement to the House of Commons on 22nd February, Prime Minister Boris Johnson laid out how the UK will emerge from lockdown, including the resumption of large indoor and outdoor events from the 17th May (with limits on capacity).
"Obviously, the PM's announcement meant that PATS Sandown could no longer go ahead on its planned dates of 11th-12th May," said organiser Gordon Thomas, Director of Impact Exhibitions and Events.
"We could have looked at moving PATS Sandown to a later date but felt the best option was to focus attention on staging a great exhibition at PATS Telford on 26th-27th September. More than 100 companies have already committed to exhibiting at Telford, a clear indication that the pet industry can't wait for a return to 'live' shows."
Following the announcement of the roadmap out of lockdown, the Event Industry Alliance said: "The inclusion of events in the latter stages of the reopening roadmap is a welcome development and we are confident that we will be able to further demonstrate our ability to deliver Covid-secure events in the pilot the government has announced."
PATS Telford is set to return to Telford International Centre on 26th-27th September 2021.
"It's very sad that we've had to cancel PATS Sandown. We know how important PATS is as a forum where our community comes to learn, source product, meet suppliers and network," added Gordon.
"PATS is the place for the pet industry to come together as one, under one roof, to share knowledge, experience and new ideas and the great relationships that this trade is renowned for.
"As our community looks to rebuild and recover in 2021 our team will be working hard to ensure we return later this year with an event that brings everyone back together for the reunion we will all be crying out for.
"We really look forward to welcoming everyone back through the doors at PATS Telford in September 2021 and again at PATS Sandown in March 2022."
For more information about PATS visit www.patshow.co.uk
Ends
Photographs from PATS are available to download
1. Visit www.sirastudio.com
2. Click on Galleries
3. Click on the Conference and Exhibitions folder
4. Click on either the PATS Sandown 20 or PATS Telford 19 folders
5. On the password screen enter: pats20sandown or pats19telford respectively
For more information about this press release contact Neil Pope at press@impact-exhibitions.com or call 07595 442601.