"Atomo" Modern bed for cats and small dogs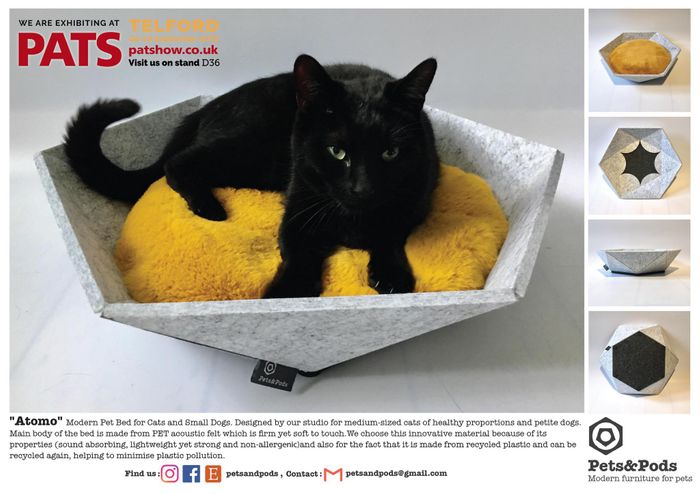 "Atomo" - Modern Pet Bed for Cats and Small Dogs.
Designed by our studio for medium-sized cats of healthy proportions and petite dogs.*
Available in 7 different colours with complimentary cushion in super-soft fabric for the ultimate comfort. Cushion comes in 9 primary colours depending on your preference and with detachable cover for easy cleaning. Size is 40cm in diameter and about 6-7cm thick.
Dimensions: 54x48x13cm.
Weight: 0,9kg with the cushion, 0,6kg without.