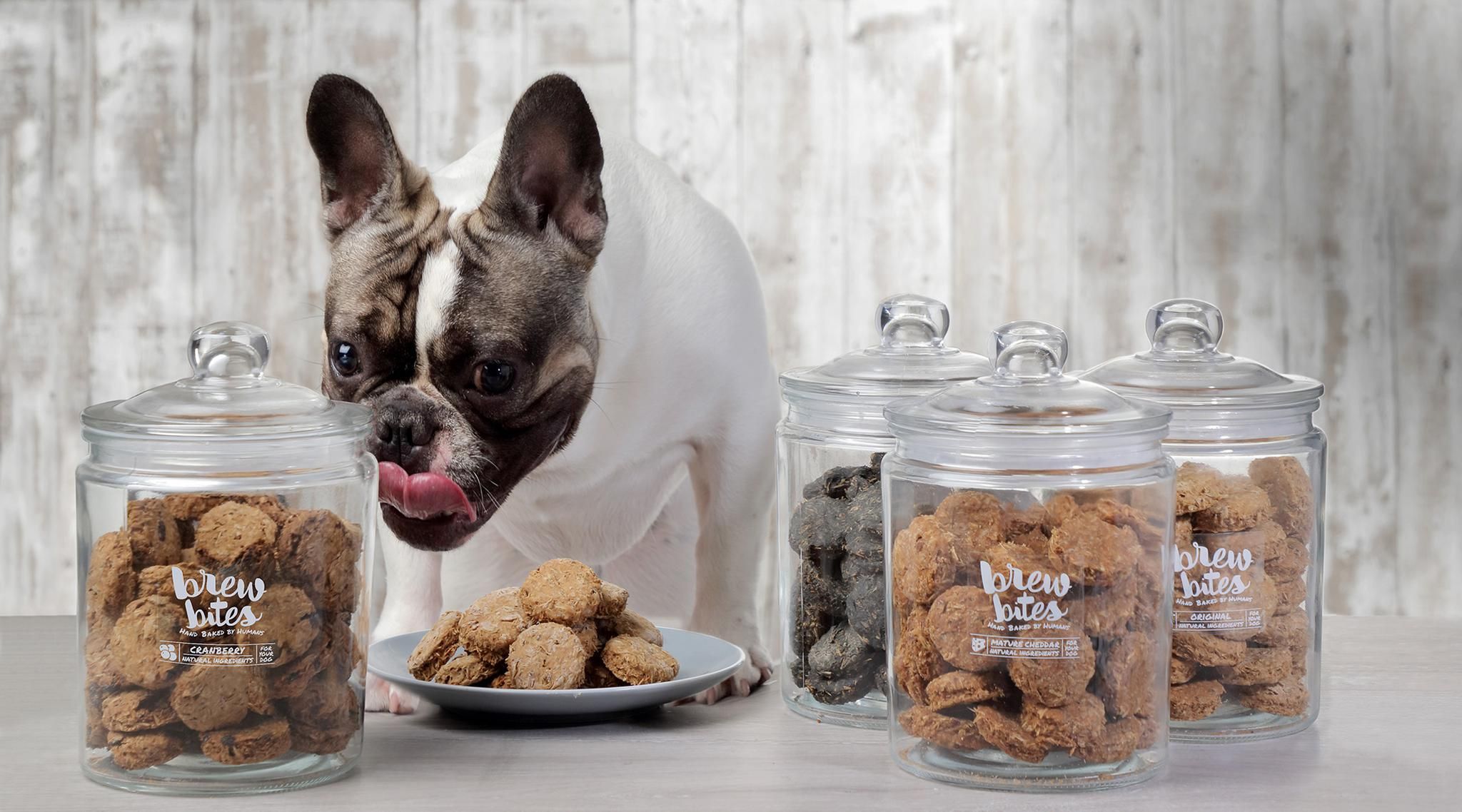 When our director Ruth Peyton first mentioned Brew Bites®on LinkedIn, a leading trend forecaster responded with the following statement "A fabulous example of circular thinking and cross-industry innovation. Hitting all the trends from craft beer to ethical innovation to premium pets".
Brew Bites®are hand made in the UK from Brewers' Spent Grain, (repurposed malted barley from the brewing industry) and packaged in 100% compostable plant fibre bags.
Available in packs of 10 round bite size biscuits and Snap 'n' Share bars. Made with premium, human grade ingredients including the brewers' spent grain, coconut oil, honey and apple cider vinegar. They are available in four flavours charcoal, cranberry, original and mature cheddar.
The creation of Brew Bites®stemmed from our commitment to the environment and our passion for happy dogs. From the rescuing of spent grain, our on-site wind turbines that power our offices to our compostable packaging it all matters to us. We are therefore exceptionally proud to introduce you to Brew Bites®, the delicious ethical treat for dogs.