BRITAIN FACES FLOOD OF DUMPED DOGS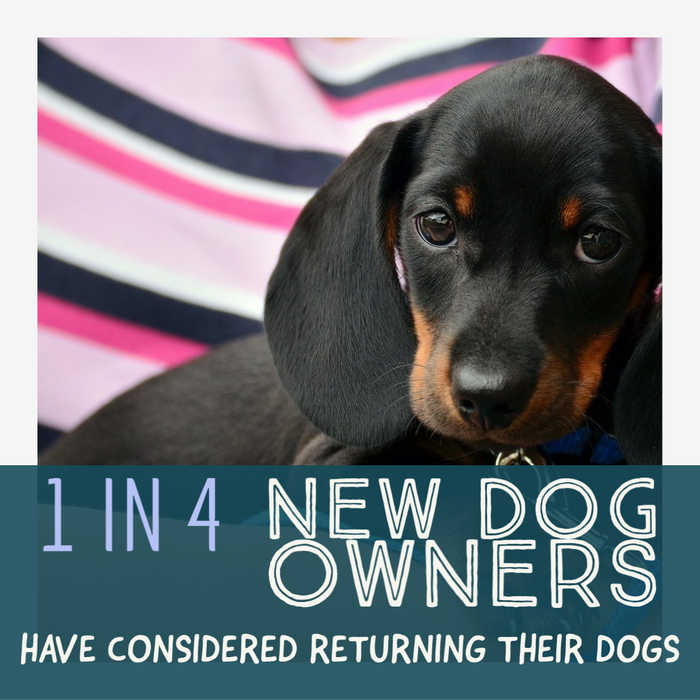 Gill White from The Border Collie Spot, a rescue shelter in Berkshire revealed that she expects the number of dogs being returned to increase over the next few months.
Gill White said: "The number of dogs being returned are at unprecedented levels and when the final lockdown restrictions are lifted on the 21st of June, we expect to see the floodgates open as dog owners rush to return their dogs."
"Rescue centres across the UK are at breaking point. Something has to be done now otherwise we aren't going to be able to offer the support needed by these dogs."
To help support new dog owners and reduce the number of dogs being given away, Burns Pet Nutrition have launched the Burns Dog School. The online resource gives dog owners practical advice and training tips to help.
John Burns, veterinary surgeon and Founder of Burns Pet Nutrition, said:
"It can seem so hard to train a dog, especially if you've never done it before. But the rewards you get from a well-behaved faithful companion are well worth the effort.
"I've yet to come across a dog that can't be trained. And there are simple tips that can help, even if you're a first-time owner."
"I hate to see any dog given away unless it's absolutely necessary...so don't give up too easily"
The most common training challenges are:
Recall
Walking on a lead
Stay
Biting
House training
For more information about the Burns Dog School, visit www.burnspet.co.uk/dogschool
Orlagh McCarthy CBTT, Senior Dog Trainer with the John Burns Foundation, has given her top tips on how to train your dog:
Always start training in a calm environment without distractions before using your dog's new training skills out in public. This can be a garden or space inside your home.
Use clear, short and easy command words such as 'Come' 'Yes' and 'Stay' when training your dog.
While your pet is learning a new command, reward generously. Practice daily; the more time you spend training the easier and quicker it will pick up the skills.
Change the training environment regularly and start the training process at the beginning every time you change the environment to allow the dog to adapt.
Always use a positive reinforcement training method with your pet; by rewarding your pet with a treat or praise for the wanted behaviours and ignoring the unwanted behaviours.
Have patience and take your time with your pet when training new commands.
When training your dog, ensure all their attention and focus is on you. If your dog is tuned out, acknowledge it, finish up with something they already know, reward and leave training for another time.
Having a dog that responds to their name is key in the overall training programme.
Spend up to 15 minutes per day for optimal training success.
A successfully trained dog is important for keeping your pet safe when out and about.
ENDS
Editors notes
Burns Pet Nutrition is a family run business based in Kidwelly, South Wales. The natural pet food company has been feeding healthy and happy cats, dogs and rabbits since 1993 and is helmed by Veterinary Surgeon and business owner, John Burns. All Burns products are natural, hypoallergenic and designed to suit all dog breeds and ages. Mr Burns is an advocate of healthy eating and believes that many of the health problems affecting pets are diet related and can be avoided with the correct nutrition. www.burnspet.co.uk