05 Jun 2020
BRITAIN'S 10 MILLION DOG OWNERS CAN PLAY LEAD ROLE IN PROTECTING THE ENVIRONMENT, URGES TOP UK ECO-FIRM BECO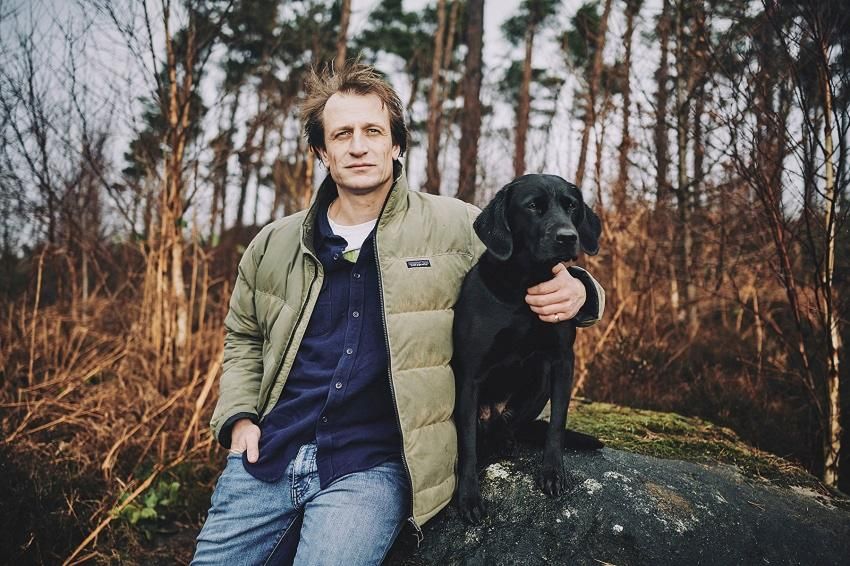 Company invites consumers to follow its new '5-Step Green Guide' aimed at helping grow UK's £40bn 'green' economy
grows its own team recruiting co-Founder of 'preppy' High Street retail brand Jack Wills
as sales figures reveal last year 1.7 million plastic bottles were recycled as Beco toys' stuffing, helping cut the risk of polluting our oceans
Leading 'green' pet products company Beco say Britain's 10 million dog owners can play a lead role in safeguarding the environment after Coronavirus.
During lockdown, air quality improved, pollution has eased, public appreciation of nature and green spaces has grown – but threats from global warming and plastic pollution in our oceans remain.
Now the trailblazing firm, who have exported to 50 countries and won a dozen awards over the past 10 years, say: "It's time to care for our planet as much as our dogs".
As we slowly recover from the Covid-19 pandemic, and Beco enters its second decade in the pet trade, the company wants to encourage British dog owners to make more environmentally-friendly choices as 'pet parents'.
Promoting the UK's 'green' economy, valued by the Office of National Statistics at over £40 billion, Beco, whose sustainable products have earned The Ethical Company Organisation's prestigious Ethical Award, is inviting owners to follow its '5-Step Green Guide':
Step 1: 'Wage war on plastic waste' Every year, 8 million tons of plastic end up in our oceans, with drastic effects on marine life. New Beco stats reveal that last year the company's worldwide dog-toy sales used recycled, shredded plastic from 1.7 million plastic bottles that might otherwise have ended up in our oceans and it's urging consumers to cut down on single-use plastic as much as possible.
Step 2: 'Care about poop' British dogs produce over 1,000 tonnes of poop every day, causing owners, local councils and parks major disposal challenges. The bestselling poop bags Beco produce are degradable or home compostable and packaged in recycled cardboard. Since 2012, Beco poop bags have helped owners in 50 countries behave responsibly by scooping 463 million poops while minimising their environmental impact. Beco asks British dog owners to follow suit and dispose of poop responsibly.
Step 3: 'Investigate ingredients' Humans care about food sourcing and quality ingredients for family meals, and Beco believes dogs deserve the same. Beco's dry and new wet dog food contains only certified ethical and sustainable ingredients that support the environment, eg, Marine Stewardship Council-certified haddock, and free-range chicken from Norfolk. Focusing on food provenance, Beco has adopted a different approach from many other producers and is now urging more conscientious dog owners to consider sustainability and the environment when making food choices for their pet.
Step 4: 'Enjoy more exercise' While observing social distancing, walking daily with your dog helps them stay fit and healthy and also boosts your own mental and physical wellbeing after lockdown. As we emerge from Coronavirus restrictions, Beco will be stepping up its encouragement to owners to increase the amount of exercise they take outdoors with their dogs.
Step 5: 'Prioritise packaging' The UK alone produces more than 170m tonnes of waste a year, much of it food packaging. Supermarkets using excess packaging are facing a backlash from consumers who increasingly favour zero-waste shops. Beco makes its packaging out of materials such as recycled cardboard and PLA, a biodegradable plastic from plant-based renewables. Beco urges discerning consumers to prioritise environmentally friendly packaging as they carry on caring about the planet, and hopes fellow manufacturers also take note.
'LOVE YOUR DOG, LOVE OUR PLANET'
As it calls on pet owners to change habits to favour the environment, Beco has made its own changes. It's re-branded with a new name, moving from 'Beco Pets' to just 'Beco'.
It has strengthened its boardroom team. Rob Shaw, the high-profile British entrepreneur famous for co-founding the 'preppy' High Street retail brand Jack Wills, joins as a new Beco Director.
In 1999, Shaw, along with university friend Peter Williams, opened the first Jack Wills store in the seaside town of Salcombe, Devon with just £40,000. Building the business over the next 20 years, over 100 stores later, the brand had a revenue of over £150 million. With Jack Wills having grown across the UK, Ireland, the US, Asia and Hong Kong, Shaw brings a wealth of experience to Beco.
Beco also has a new website, just unveiled, making it easier for customers to buy online, a new easy-ordering trade website, and a new in-house design team. A new Beco logo completes the re-vamp, with a new company mission statement: "Love your dog, love our planet".
Beco Founder and MD George Bramble (pictured) said: "These are very exciting time for Beco and we warmly welcome Rob Shaw, whose distinguished track record and huge experience will prove a tremendous asset.
'LESS POISON IN THE OCEAN'
"We've devoted the past 10 years to creating the most sustainable products known to dogs. Now, there are many growing existential threats to our environment, it's time to care for our planet just as much as we do our dogs.
"In the past year, we sold Beco toys made from around 1.7 million upcycled plastic bottles. That's 1.7 million items of plastic litter recycled, not heading for our oceans, not poisoning marine life. We're doing this because we really care about the environment and we want to pioneer the way.
"Since 2009, we've been pushing plastic-alternative pet products made from bamboo. At first, people just didn't appreciate why a non-plastic pet bowl was the better option. Now things have changed.
"Since Sir David Attenborough's influential documentary series 'Blue Planet II' aired in 2017 highlighting the extreme issues of plastic in our oceans, consumer sentiment has changed. We see the past few years as "pre-" and "post-Attenborough".
Rob Shaw said: "I have been a long-standing supporter of Beco and George's vision for the brand for a number of years and it's great to get involved on a full-time basis. My Fox Red Lab, Hubie, is especially happy too and has proved himself to be a discerning and astute product tester.
"There's something special going on at Beco, with their laser-eye focus on what the brand stands for and how it can make a difference to pets and this industry around the world."
During the last decade, Beco and its products have won, or been shortlisted for, an impressive haul of no fewer than 14 awards for its product ranges. These include its food for dogs, degradable poop bags and toys and accessories, which are made from 100% natural rubber and recycled plastic.
Beco has frequently appeared in the media, including in The Times, The Daily Telegraph, Vogue magazine, the Mail on Sunday and on BBC Television's hit 'The Apprentice' series, hosted by Lord Alan Sugar.
'BORROW FROM NATURE, ALSO GIVE BACK'
Bramble added: "This next chapter in Beco's journey is, for us, both challenging and exciting. As we leave Covid-19 lockdown, we're keen to encourage dog walking which can enhance your physical and mental wellbeing. But the ongoing threats to our environment go wider.
"As a company, we feel a commitment to the planet and our customers to create the best products we can, whilst striving to be as sustainable as possible. From products to process, our team has worked incredibly hard to make everything the best it can possibly be.
"As a business we're not perfect, but our materials and ingredients reflect who we are, whether that be the wild-caught fish that goes into our dog food, the hypoallergenic BPA-free bamboo that goes into our bowls or the natural rubber that makes up our toy balls.
"We are striving to create the most sustainable pet products possible. By using fully recyclable and compostable materials, we try to ensure that what we borrow from nature, we also give back."