BSB PRODUCTS LAUNCH CANADIAN BRAND PETCUREAN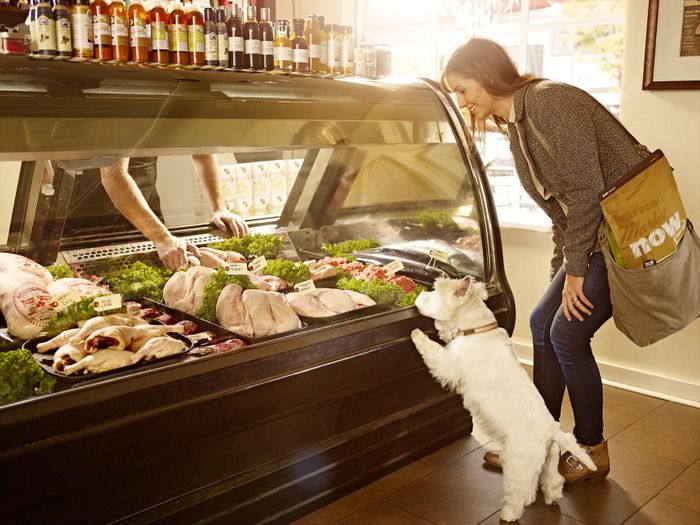 Petcurean is a family-owned Canadian company who have been producing premium-quality pet foods for 20 years. When Petcurean began producing food, they were driven by the idea that pets deserved better: that pets deserved food that was made with the same love and care as we put into preparing meals for the rest of the family. All pet foods created by Petcurean follow the same four guidelines:
to use Canadian high-quality manufacturing and high-quality controlled ingredient sourcing
no by-products
no added growth hormones or antibiotics
no artificial colours, flavours or preservatives
Initially two Petcurean brands, NOW FRESH cat and dog foods and GATHER organic vegan dog food, will be available to UK retailers. This will be followed by GO! dog and cat foods later this autumn.

The NOW FRESH range is made with 100% fresh meat and fresh coconut oils; it also contains natural veggies and fruit to provide a rich blend of antioxidants and fibre. Designed for life stages for dogs and cats and small & large breed dogs, all recipes are grain and gluten free and contain no chicken, beef or soy.
Dog foods are available in 2.7kg and 11.3kg bag sizes, and 1.8kg, 3.6kg and 7.3kg bag sizes for cat.
GATHER Endless Valley vegan dog food is made from certified, organic, non-GMO and sustainably produced ingredients. The recipe is perfectly blended to provide adult dogs following a plant-based diet, complete, balanced nutrition with premium quality ingredients; using certified bio-based packaging to help reduce the product's environmental impact.
Gather Endless Valley vegan dog food is available in 2.7kg and 7.3kg bag sizes.

The products look fantastic on the shelf and, at a competitive price point, represent a real opportunity for UK pet retailers.