19 Jul 2021
Burns Launch New Look Wet Food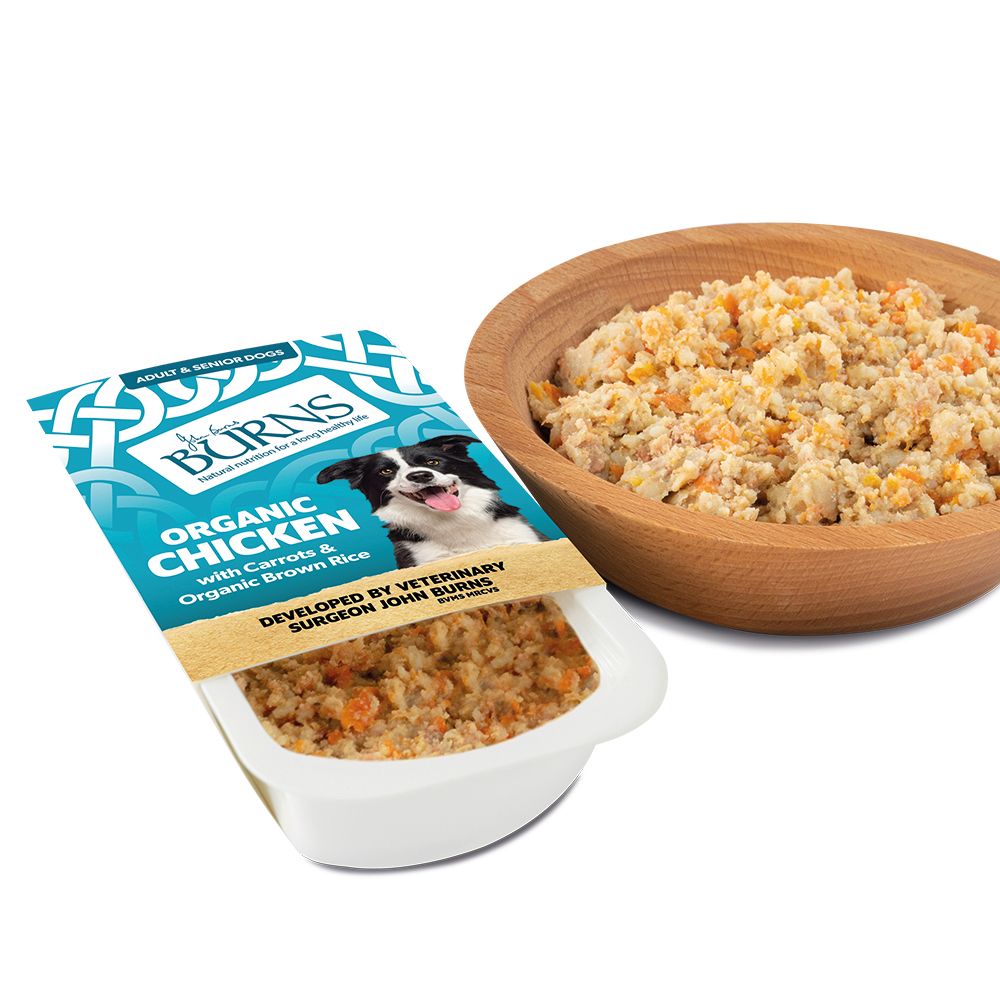 The family-run natural pet food Burns Pet Nutrition has unveiled its new look wet food. These were created, and developed by Burns Pet Nutrition founder and veterinary surgeon John Burns. As with their entire range, the products are natural, hypoallergenic and designed to suit all dog breeds and ages.
The newly released products will be available to buy via Burns' website and independent pet stores. The wet food range is available in four different varieties: organic chicken, hearty lamb, wild fish and free-range egg.
As with their previous recipes, the tasty wet food range is 100% natural and based on a simple homemade recipe using organic ingredients. The food has been created with both owner and dog in mind. The wet food is wholesome, with no additives or bulking ingredients, creating delicious flavours suitable for all types of dogs. The award-winning makers of pet food have focused on creating wet meals with a natural and healthy balance to promote your pets' welfare.
Each tray contains delectable ingredients for your pets to enjoy all the nutrients they need to stay healthy on the inside and the outside. A list of full ingredients is clearly labelled on every recyclable packet.
Burns Pet Nutrition Founder, John Burns said, "Here at Burns, we want the new packaging to reflect our philosophy. From the foundations up, we are built on transparency and information, all our packaging is now recyclable. By reducing our emissions footprint, we can help ensure a greener future for everyone." John added, "We want to enable pet owners to make informed decisions on what they feed their pets, so we have made our recipes 100% clear by listing all the ingredients that have gone into every range of our pet foods here at Burns Pet Nutrition."