Butcher's Nourishing Treats for Dogs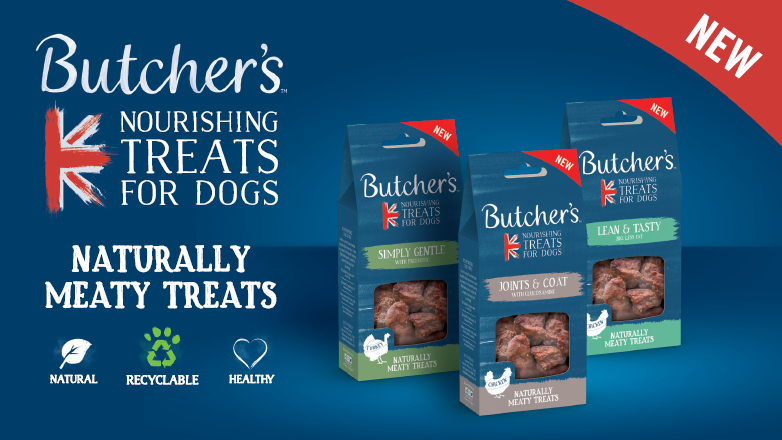 Butcher's™ Nourishing Treats For Dogs were launched in September 2019. These naturally meaty treats made with natural ingredients and packaged in planet friendly packaging come in three varieties:
Simply Gentle – made with chicory, a natural prebiotic, to promote healthy gut bacteria for dogs with sensitive stomachs.
Lean & Tasty – with 20% less fat that their other treats, so dogs who are watching their weight can still enjoy a little treat every day.
Joints & Coat – have added glucosamine, chondroitin and beneficial oils to help keep dogs joints supply and coats shiny.