Catipilla exhibits at PATS 2021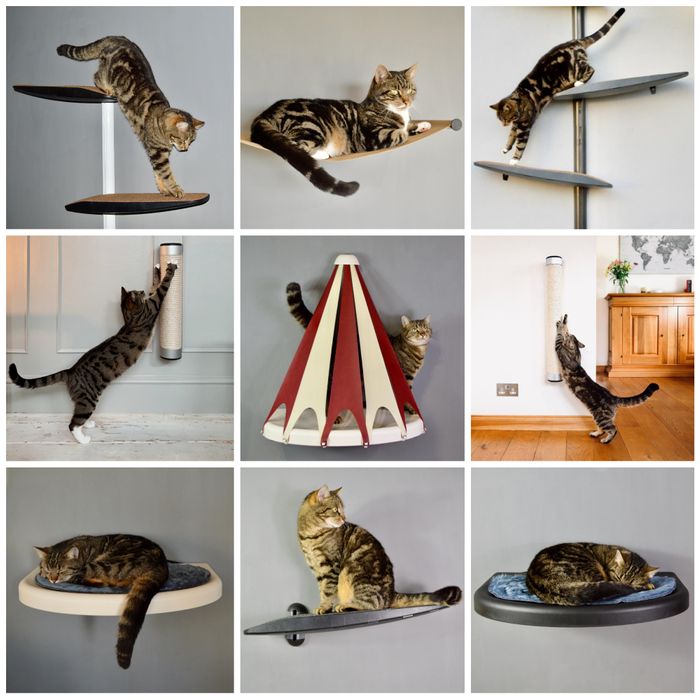 Modern cat furniture business Catipilla is exhibiting at PATS 2021, the UK's largest pet trade show, from the 26th-27th September in Telford. Catipilla is one of the most recognisable brands in modern cat furniture and has built a tremendous consumer following with trade contracts confirmed with Just for Pets and Pets at Home.
It will be the company's first appearance at the industry trade show and Catipilla will be exhibiting on Stand C52, with founder Andy Sutton and his team present to demonstrate their products.
Catipilla will be showcasing its best-selling ranges such as wall-mounted Cat Scratcher, new launches including the TeePee and Hammock, alongside their wall-mounted Pro and Mini Cat Trees and High Plates.
Visitors will be able to get a sneak peak of their latest products in development, such as the Catipilla CatWalk – a brand new well-mounted shelf and walkway for cats. Featuring a removable carpet component, the ability to be mounted at any angle and suitable for both indoor and outdoor use.
They will also experience how these high quality, innovative products allow cats to do what comes naturally – roam, climb and explore – while looking great and saving space in the home.
Catipilla's first foray into the trade show space comes after a tremendous year of sales and growth. Their 2021 Q2 sales completed 215% greater than the same quarter in 2020 and at the end of May 2021, their revenue to date exceeded that of the total revenue generated in 2020.
Andy Sutton, founder and CEO of Catipilla said, "We're very excited about our first trade show this September. As Catipilla has experienced remarkable growth in the past 18 months, we felt it was the right time to showcase our products to the wider trade market. Our aim is to foster relationships with other industry professionals and seek partnerships with retailers to grow our sales channels."
He said, "We're passionate about cat health, well-being and happiness. And we know that there are many cat lovers out there who feel the same. Catipilla has received a lot of support since our launch, enabling us to move into a new 1,000 sq. ft office with warehousing and distribution facilities in Caldicot, Wales. As well as grow the team. We're excited to continue this growth phase and keep developing innovative, stylish products for happy cats."
Their first in-store retail experience came to fruition earlier this summer as part of the opening of Stafford's new Just for Pets store in May 2021. Catipilla's display allows customer to appreciate the range in person and see how their cats could benefit from the products.
Visit Andy and the rest of the Catipilla team at stand C52 at PATS. For more information, visit their exhibitor listing here.
Notes to Editors
About Catipilla
Now selling into 16 countries, Catipilla products are available online and through the UK's leading pet care stores. Catipilla's range is marketed through various global partners including trusted pet nutrition brand IAMS and is endorsed by the charity International Cat Care.
Founded by experienced entrepreneur, business leader and former NASA engineer Andy Sutton, Catipilla brings engineering solutions to improve the health, fitness, well-being and vitality of cats. Starting with cat climbers and resting points for inside and outside the home, the Catipilla range now includes scratchers and accessories that cats – and their humans – all love.
For more information, please visit www.catipilla.com.
Press contact
Transform Communications
Ellen Ridsdale or Veronica Hannon
t: 01225 863846
m: 07923 449724
e: ellen@transformcommunications.co.uk or veronica@transformcommunications.co.uk
Image library
Click here for images.
Please note that the Catipilla image library contains customer photos that are only authorised for use in relation to Catipilla products.