CEO, Founder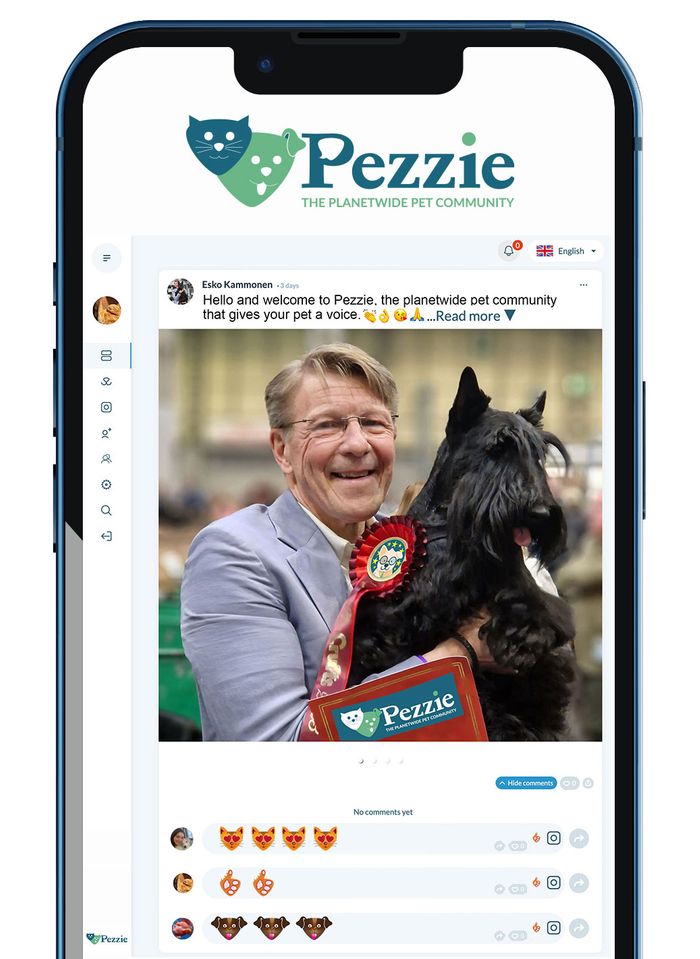 A new global social media platform has launched – and this time it's just for pets (and their pet parents).
Pezzie has worldwide appeal and is the brainchild of Finnish entrepreneur, Esko Kammonen who has recently moved to the UK for the company's next phase of development. Backed by investors with a track record in the pet trade to the tune of £800,000 to date, Pezzie offers the opportunity for pet owners of every kind to network, engage and even find their next furry or feathered friend. With many pet companies still benefiting from the upsurge in pet ownership during the pandemic, the platform also promises to offer businesses an opportunity to target their communications with pet owners like never before.
Pezzie offers features such as litter updates, the chance to engage and react in the persona of a pet and even an in-memoriam feature, ensuring that Pezzie is set to change the face of pet ownership forever. Whether it's keeping up with a pet's siblings, making new friends to go walkies with, or simply celebrating those special moments with those who just 'get it', Pezzie is a community where pet parents can find their tribe, herd, pack or clowder.
The pet world's own Zuckerberg/ Dorsey/Systrom comes in the form of impassioned Scottie dog owner Esko. When he's not setting the show scene alight with 12-month-old terrier 'Perhaps Supa Dupa', Esko is working with developers to add new features to the Pezzie platform. A veteran with 30 years' experience in the pet world, Esko has been Commercial Director and Distributor
responsible for the success of some of the biggest pet brands on the planet. His experience in export, distribution, digital and retail sales and management means that he's well qualified to take on his role as top dog at Pezzie and he has a worldwide network of professional contacts in the pet trade industry.
Esko says Pezzie has been a long time in development, from a germ of an idea for almost a decade to his sole focus for the last three years "The potential of a pets-only platform is limitless. Today, pet owners view their pet as part of the family, more so than at any point in human history. As a result, they want the conversations with their peers, service and product providers and retailers to be based on the same level of insight into their specific needs that they would experience in other sectors. We also see great potential to give pets a voice and improve their wellbeing and this commitment extends to a programme of charitable giving."
He continued, "The digital pawprint created by activity in Pezzie will help pet parents find the grandson of the much-loved Labrador they've lost or discover if their cat's sister is also an enthusiastic bird watcher. We're also investing in surveys in collaboration with vets, behaviourists and other scientists so we can collate pet health and behaviour information on a scale that's not been possible before. If Pezzie can help make the world a better place for pets, then that's something we can all celebrate."
With business profiles just about to launch to complement pet profiles, Pezzie has now opened the gate to companies and charities looking to partner with the platform at the start of its journey. There's an opportunity to 'talk to the paw' at https://pezzie.com/.