27 Mar 2020
Charity Donations During Outbreak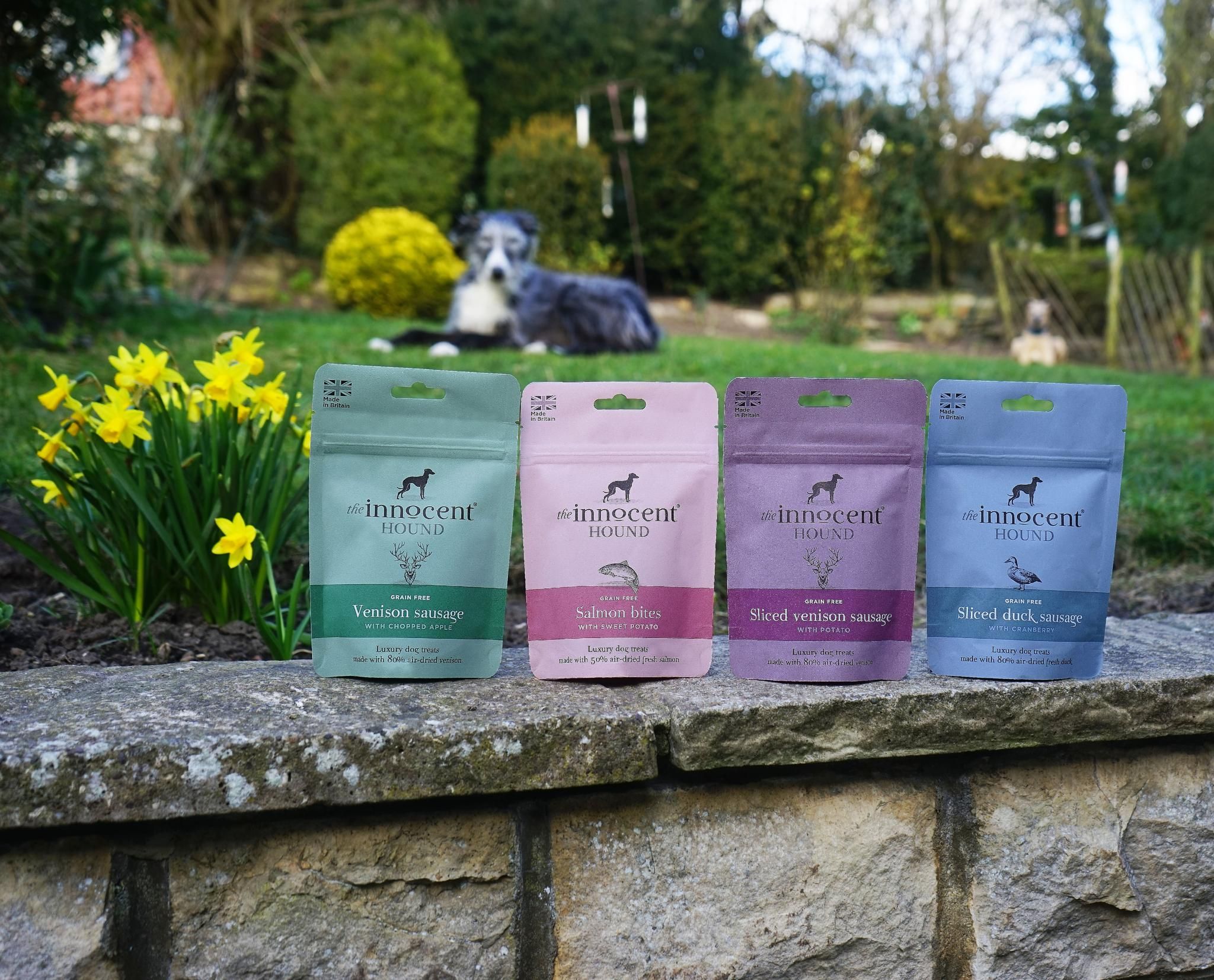 March 2020

Luxury pet treat manufacturer, The Innocent Pet Care Company, has set tails wagging across the country with donations to animal rescues during the Coronavirus outbreak.
The family-run business set up a zero-treat waste policy, meaning that any leftover production ingredients are used to create treats especially for animal rescues.
Founder Chloe Heaton explained "We use any excess ingredients to create our Charity Chunks – they are a grain-free, mixed meat healthy treat that we donate in bulk to animal charities and dog rescues across the country."
Over 150kg of the specially made dog treats have been donated in the last week to help struggling rescues after having to close their doors in line with UK government advice, equalling a significant loss of public donations normally used to keep the charities running.
Chloe commented "All three of our dogs have come from rescue centres, so we've been able to see first-hand just how donations like ours can help and are relied upon to help feed the dogs in their care."
The Yorkshire pet food manufacturer has been able to stay open during the pandemic, as the factory has been classed as an essential workplace, supplying much needed stock to pet food retailers across the country.
Marketing executive, Charlotte Wright said: "We usually ask for animal rescue nominations through our social media pages, and our customers choose the charities. However, under these unusual circumstances we have chosen rescues at random from previous nominations in order to send the treats out as quickly as possible."