08 Aug 2019
Chill out with Dorwest….they've gone balmy!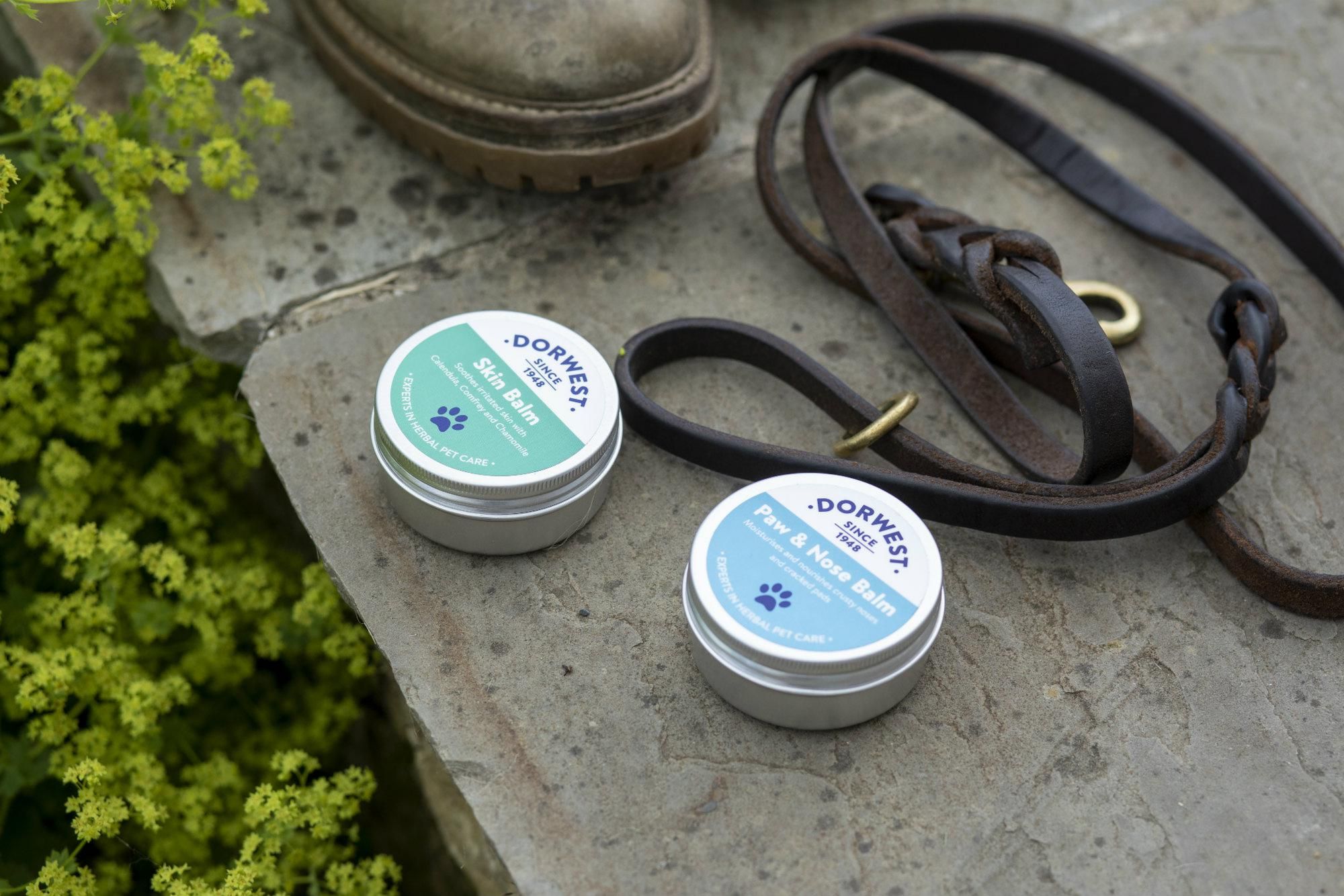 Herbal experts Dorwest Herbs has yet again the perfect solution for keeping pets calm this firework season with their 'Licensed to Chill' campaign, which will be launched to the trade at PATS Telford. Licensed medicine Scullcap & Valerian Tablets and herbal supplement Valerian Compound are the ideal way to calm and relax dogs and cats naturally, so owners won't have to worry about them being shaken or stirred, they'll just be perfectly chilled!
Herbs are gentle yet effective and reduce anxiety by lessening activity in the nervous system rather than relaxing muscles, so pets can be relaxed and calm without it sedating or affecting their normal behaviour, resulting in a calm firework period for owners and pets alike. For trade stockists they have a special offer 'Calming Product Pack' containing the most popular sizes of Scullcap & Valerian Tablets and Valerian Compound in a handy counter size display box. A free support kit is available, plus digital assets for your social pages.
They've gone balmy! Continuing to produce exceptional natural products to keep dogs and cats in perfect health, they have now extended their topical offering by launching two NEW beautiful balms. Jo Boughton-White, MD, commented "We often get asked for products for pets cracked paws & noses, and something soothing to put on sore skin. So, we've listened to our customers and produced a Paw & Nose Balm and reformulated our Skin Balm (previously called Comfrey & Calendula Skin Balm). We especially enjoyed trying out the recipes on ourselves and our dogs in the office, so they are definitely tried and tested!"
UK grown herbs are gently steeped in beneficial sunflower and jojoba oils in small batches and combined with beeswax and nourishing shea butter to produce these very high-quality balms. The Paw & Nose Balm features softening Calendula, calming Chickweed and protective Marshmallow. The reformulated Skin Balm contains moisturising Comfrey, softening Calendula and calming Chamomile, along with oils of lavender, rose geranium and mandarin.
These pots of natural shea goodness are lick-safe and will soothe and nurture problem areas and are perfect for sensitive skin, and the approachingwinter season. Available in handy 50ml tins with an RRP of £9.95 each.
The Calming Product Pack which can normally be purchased for the very special offer price of £65 + vat, and which retails for £141.50 (inc vat), is further discounted at PATS as all orders placed at the show will receive an extra 5% off! To order yours and find out more about their new beautiful balms pop along to Stand A40.
For further information email trade@dorwest.com , visit www.dorwest.com or call 01308 897272.
About Dorwest
Dorwest was founded in 1948, providing over 70 years specialist experience in companion animals and herbal treatments. A third generation family business, Dorwest are passionate about keeping dogs and cats healthy by using pharmaceutical quality herbal supplements and licensed herbal medicines. With dedicated, experienced and trained staff with a real interest in companion animals, Dorwest is the renowned market leader and a worldwide brand.

For more information about Dorwest products, please visit www.dorwest.co.uk, www.facebook.com/dorwest and follow @Dorwest on Twitter.