CSI URINE® on track to become Europe's #1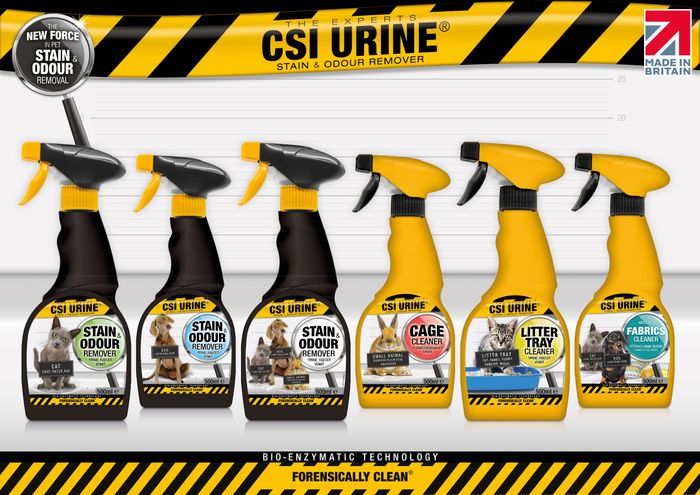 CSI URINE's scientifically proven formulations have been used in the professional cleaning sector for many years to meet the high standards demanded by hospitals, nursing homes, urinals and crime scenes. The products are effective for all kinds of organic stains, like urine, faeces, vomit, blood and food.
CSI URINE® is biodegradable and is totally safe to use around pets and humans alike.
See the range here: https://csiurine.com/pet-home/