Delicious Natural Fish Recipes For Canine Companions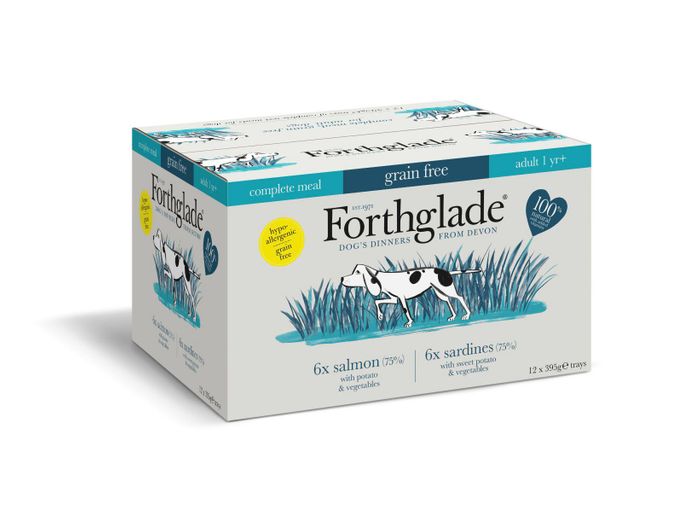 A diet rich in Omega-3 oils is as good for our dogs as it is for us humans, meaning Forthglade's fish variety case is a wonderful way to ensure dogs eat a nutritious diet. Made in the heart of Devon and free from junk or fillers, the complete meals are grain-free, making them ideal for sensitive tummies.
The variety pack includes 6 x 395g Sardines with Sweet Potato & Vegetables Complete Meals and 6 x 395g Salmon with Potato & Vegetables meals, each in easy to serve trays. Recipes contains 75% sardine or salmon, combined with wholesome vegetables, prebiotics, protein and nutrients, and botanicals and herbs; camomile, parsley, rosemary and nettle.
Forthglade's grain-free fish variety case is suitable for dogs aged 1 year+ . With RRP of £16.49. More detail can be found at forthglade.com or the team can be contacted on trade@forthglade.com.