Delicious new dog hydration product launches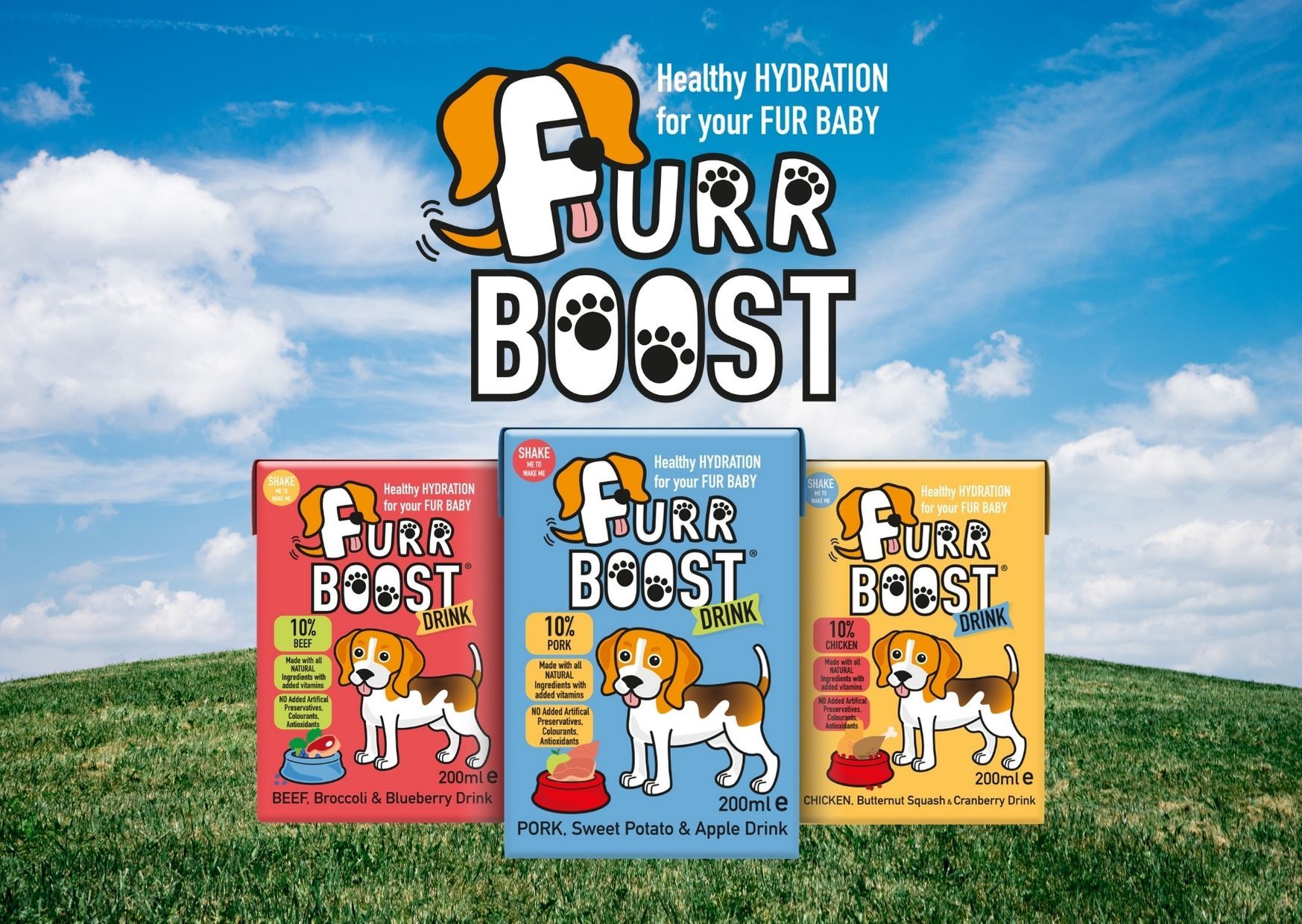 Dog owners need look no further when seeking a nutritious, healthy way to keep their pooches hydrated this summer.
Furr Boost is available in three tasty flavours - beef, broccoli and blueberry; chicken, butternut squash and cranberry; and pork, sweet potato and apple. Each flavour is packed with natural superfoods, vitamins and added oils from salmon, flaxseed and coconut. They are completely free of artificial preservatives, colourants and antioxidants.
As well as providing a natural, junk-free complement to a dog's daily water intake, Furr Boost can aid a range of concerns including anxiety, digestion, immunity, hydration, and can help to support a healthy metabolism and skin and coat.
Furr Boost can be served on its own as a tasty and hydrating treat or poured over food, and is ideal for dogs on dry, wet or dry combination diets. It can also be frozen on licking mats and used as a refreshing treat, perfect for the warmer months.
The wellbeing drink was created by Louise Toal for her dog, Phoebe, as she wanted to ensure she was giving Phoebe the very best products made using only natural ingredients. Using her experience gained from 20 years working as a Technical Manager in food safety and quality assurance in the drinks industry, Louise developed Furr Boost as a refreshing complement to water. Thanks to its compact size, it is readily available to ensure Phoebe always receives the hydration she needs when out and about too.
Louise commented: "We only want the very best for our pets and we will do everything we can to give them long and happy lives. That's why I set out to find only the best and most nutritional products for Phoebe and in the end developed one of my own!"
She continued: "It was important to me to ensure that Furr Boost is made using only natural ingredients, and that it is packed full of all the things dogs need to be healthy, happy and hydrated. Many dogs don't drink enough water, so Furr Boost provides a way to hydrate them while supporting their general wellbeing, all while they enjoy a delicious treat!"
The wellbeing drink is packaged in Tetra Pak® cartons so they are easy to transport, serve and recycle, but also protect the product and keep it fresh. The packaging was designed to minimise the use of plastic and the impact on the environment while being sturdy and strong. They are as compact as possible too, meaning less lorries on the road and a smaller carbon footprint for Furr Boost, and in turn, its valued customers.