DermOpt® now available from Pedigree Wholesale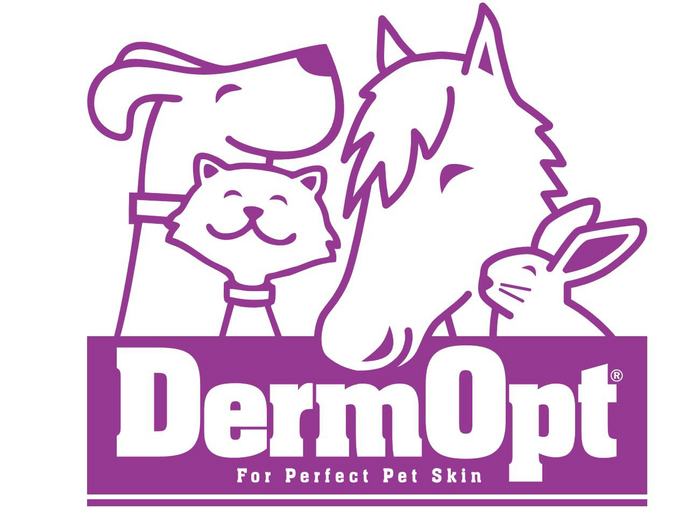 About DermOpt® For Perfect Pet Skin
Our DermOpt® range of products has been created by Vet Dr Harley Farmer quite simply to achieve Perfect Pet Skin.
DermOpt® customers range include top Dog Groomers and Vet Practices as well as The Kennel Club who use the products at the World famous Crufts Dog Show and Fitz All Media events organised by The Supervet, Noel Fitzpatrick, such as Dog Fest and the National Pet Show.
We are immensely proud of the success DermOpt® has achieved in the improvement for pet's skin issues. Our customer's consistent outstanding reviews are testament to the quality we attain.
We bring a wealth of International experience in maintaining health, balance and harmony in all aspects of your pet's skin and our products are suitable and effective for all pets.
We have a fully active collaboration with Dr Harley Farmer PhD BVSc(Hons) BVBiol(Path) MRCVS whose remarkable career successes include ending many disease cycles in animals and humans (including childhood eczema).
We are pleased to announce that as on 22nd September 2019, Dermopt® products will be available at trade prices from Pedigree Wholesale Ltd. See us at PATS in September!
great stuff
This wash is brilliant. My dog is much more comfortable now – thank you.
Will use it each wash from now on and will take it to the groomers with her
Julia Bromley
problem solved!
Noticed huge improvements after
just one use – shiny, healthy looking
coat already. Will continue to use.
Lathers up well after gently
massaging in to the coat
Amazon Customer
Excellent Product
Cannot praise this enough. My puppy had thin hair on his head and looked like he was going bald – after a trip to the vet they said it was just the way the puppy hair was in some breeds. I was recommended DermOpt® through a friend of a friend and it is amazing! After a week I could see results. His fur was lovely, soft and fluffy – after
2 weeks his fur was growing back on his head. Extremely happy mummy
Amazon Customer
Made in the UK DermOpt®, Caldecote, Cambridge, CB23 7NY 01223 967117 | sales@dermopt.com | dermopt.com