Dogs for Good PATS puppy comes to show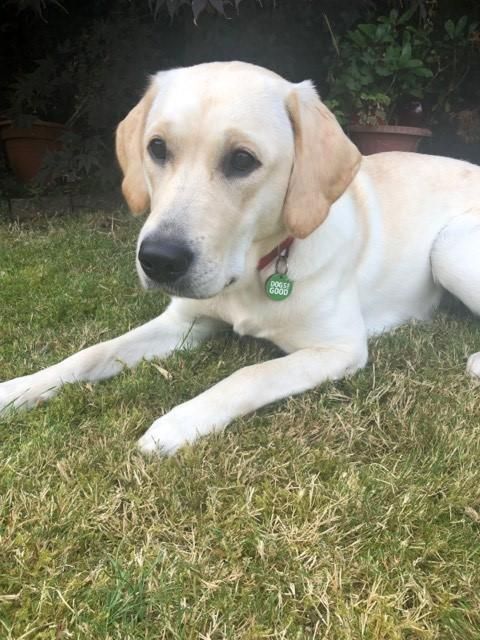 PATS, the UK's No 1 Pet Industry Exhibition, is expecting a very special visitor this week - Winter, the Dogs for Good puppy it sponsored a year ago.
The Labrador x Golden Retriever has obviously grown a bit now, having spent her first year of life with socialiser Katy.
Thanks to sponsorship from PATS, Winter has been fully supported in her development, including provision of a starter kit for all her canine needs - crate, bed, food, water bowls, toys, identification working jacket, lead flash, collar and lead.
Dogs for Good, which trains assistance dogs for adults and children with physical disabilities, became PATS' chosen charity last year and were given great receptions at both the Sandown and Telford shows.
As well as collecting donations from visitors and exhibitors during the exhibitions, the charity received items from the New Product Showcase to use as competition prizes at their many events.
PATS organizer Gordon Thomas said: "Dogs for Good are a wonderful charity, helping to change many people's lives through their outstanding work. We are proud to have them as our chosen charity and look forward to supporting their valued work in the future."
Next year, Winter will be heading for the charity's training centre in Banbury. By all accounts she is already showing all the characteristics required of a fully trained dog, confidence, as well as an interest in people and in playing.
A full and up-to-date list of exhibitors is available on the website www.patshow.co.uk together with information on how to reach the venue and regularly updated show news.
Ends 16th September 2019
Photographs from PATS are available to download
1. Visit www.sirastudio.com
2. Click on Galleries
3. Click on the Conference and Exhibitions folder
4. Click on either the PATS Sandown 19 or PATS Telford 18 folders
5. On the password screen enter: pats19sandown or pats18telford respectively
For more information contact Neil Pope or Justine Thompson at press@impact-exhibitions.com or on 07595 442601.