DogSpace Puppy Starter Kit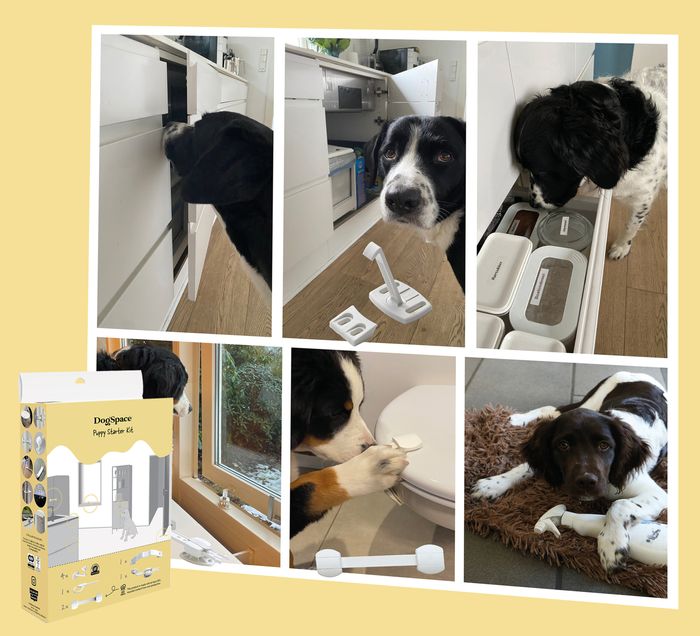 The Starter Kit includes:
A window safety lock
A two-way stop for doors
A Slide Lock for cupboards with double doors
Two Multi-Purpose locks
Four Cabinet Locks for drawers and cabinets
All products are designed and made in Europe. The DogSpace Multi-Purpose Lock is made in Denmark and contains at least 50% recycled plastic from our own production.
Both the packaging box and manual of this product are Cradle to Cradle® certified and FSC® certified – and are biodegradable and recyclable.
£24.99 RRP