18 Dec 2019
Don't miss the UK's Spring pet industry show – PATS Sandown!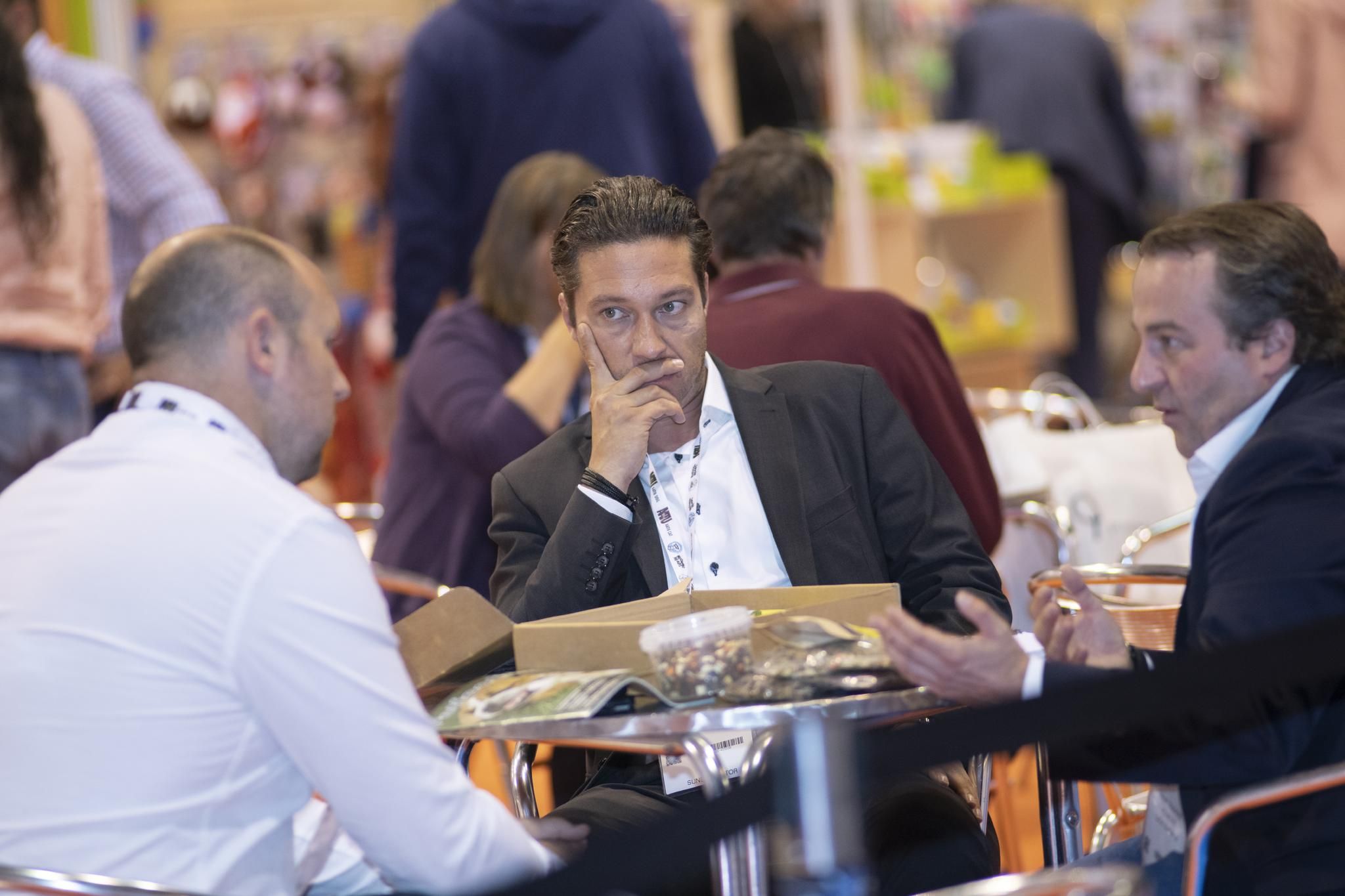 Get your 2020 off to a great start by attending PATS Sandown, the Spring pet industry exhibition.
All the latest products to be launched by UK and international suppliers will be on view, giving you a great opportunity to see the best new stock of the new decade.
Taking place on February 9th-10th, PATS Sandown is the ideal chance to get down to business with customers old and new, as well as sourcing some innovative and sustainable new stock from the hundreds of planned launches.
There is always something new to see at PATS, but the one thing that never changes is the warm welcome extended to visitors on both days of the show.
PATS remains a firm favourite with both visitors and exhibitors alike and here are just some of the visitor comments from previous shows:
"This show has everything – a great selection of exciting new products and a wide variety of exhibitors. As retailers we are spoiled for choice."
"Coming here has been great because ordering over the internet or the phone is just not the same."
"We like to look to see what's new to offer our customers and we particularly like the show offers."
"We've been coming to PATS now for many years and always find something of interest."
Exhibition essentials
Here are 10 reasons why pet retailers and garden centres should visit PATS Sandown in February:-
More than 150 companies and brands. PATS Sandown is the UK's only dedicated pet industry exhibition showcasing products and services from all the leading pet food and accessory firms.
International exhibitors. Companies from America, Germany, The Netherlands, Hungary and Lithuania will be joining their counterparts from the UK and Ireland to make PATS Sandown a truly international show.
Hundreds of new products. Last year Sandown had an unrivalled number of new products exhibited in the New Product Showcase, sponsored by pbwnews, and the signs point towards another huge number of entries in February.
Stock up in time for Crufts. The show dates of Sunday and Monday, February 9th-10th offer retailers the chance to stock new products in time for major consumer events like Crufts.
Bestsellers of tomorrow. All the products entered into the Showcase will be judged by a panel of independent pet retailers on the first day of the show, and the winners of each category will be announced at lunchtime. Past New Product Award winners have gone on to become bestselling products.
Great show deals. PATS Sandown is the ideal place to take advantage of money-saving offers on orders placed at the show.
Strong line-up of speakers. Experts will deliver two days of unrivalled seminars, designed to give pet retailers ahead-of-the-game ideas on new lines, new approaches and new profit potential.
Top grooming demonstrations. The PATS Grooming Workshops, in association with the Welsh Grooming Academy, will feature state-of-the-art demonstrations from leading names in the industry.
Everything under one roof. PATS is the only pet industry exhibition in the UK to provide visitors with the opportunity to see all the latest launches in one massive arena. And it's free to attend – just register at www.patshow.co.uk.
Extensive catering facilities. Receive a free cup of tea or coffee, and plan your visit using the free show catalogue in one of the PATS Lounges.
For the latest information on the show visit www.patshow.co.uk
Opening times
Sunday 9th February 2020:
9.30am-5.00pm


Monday 10th February 2020:
9.30am-4.00pm
Ends 18th December 2019
Photographs of PATS Sandown 2019 are available as follows:
1. Visit www.sirastudio.com
2. Click on Galleries
3. Click on the Conference and Exhibitions folder
4. Click on the PATS Sandown 2019 folder
5. On the password screen enter: pats19sandown
For further media information please contact Neil Pope or Justine Thompson on 07595 442601, or email press@impact-exhibitions.com