Entries to PATS Telford New Product Awards pour in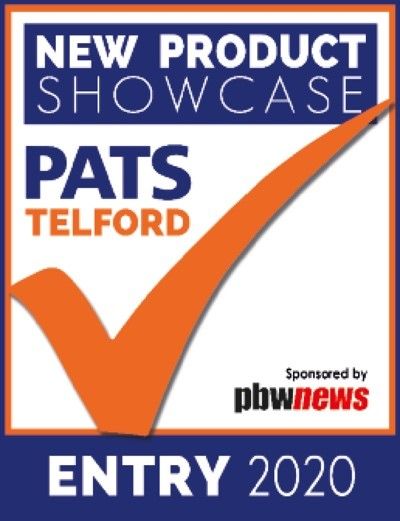 Entries to the highly-prized PATS Telford New Product Awards 2020 are pouring in after it was announced they would go ahead despite September's show being cancelled due to covid-19 restrictions.
Already, an impressive total of 115 products have been entered across eight different categories. The awards, sponsored by pbwnews, are giving suppliers and manufacturers the chance to showcase their new launches to retailers and buyers.
PATS exhibitors are now posting their entries online before the closing date of September 28, 2020. All entries will then be put before a panel of independent retailers at a special judging day.
"It's great to see that our exhibitors are taking this opportunity to showcase their new products in this way," said PATS organiser Gordon Thomas, of Impact Exhibitions and Events. "It proves the value and importance of the PATS Awards, and we know that winning is viewed as a big achievement within the pet industry.
"All of the entries are posted on the PATS website, giving pet stores the opportunity to see and understand the new products available and to make informed choices about what they may wish to order for the crucial months ahead.
"The PATS New Product Awards are a great way for a company to successfully launch a new item, so I would urge those exhibitors who haven't entered so far to do so before the closing date."
The categories and number of entries so far are as follows:
Cat Food & Products – 8
Dog Accessories & Toys – 17
Dog Food Products – 16
Dog Harnesses Leads & Dog Wear – 8
Dog Treat Products – 25
Grooming Products – 9
Pet Care Products – 21
Small Animal & Bird Products – 11
To see all the new products entered so far visit www.patshow.co.uk and click on the PATS Telford Forum button.
Ends 2nd September 2020
Photographs from PATS are available to download
1. Visit www.sirastudio.com
2. Click on Galleries
3. Click on the Conference and Exhibitions folder
4. Click on either the PATS Sandown 20 or PATS Telford 19 folders
5. On the password screen enter: pats20sandown or pats19telford respectively
For more information about this press release contact Neil Pope at
press@impact-exhibitions.com
or call 07595