Excitement builds as PATS Telford gets set for epic show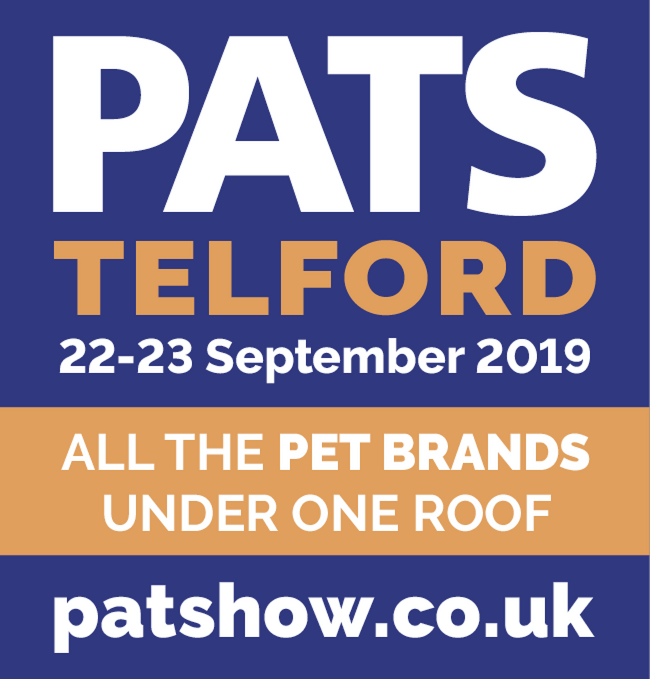 The excitement is building as the pet industry gears up for one of its biggest events of the year…PATS Telford on Sunday and Monday, September 22-23.
All the latest innovations, exciting new product launches, unrivalled networking opportunities and future trends come together to create the industry's most thriving exhibition.
Visitors can expect to see more than 300 brands being exhibited at PATS Telford with the industry's leading companies, plus a growing number of new businesses, ready to showcase their products and services.
Preparations are well underway as the eagerly awaited exhibition gets set to open its doors at Telford International Centre in just under two months time.
This year's show has attracted:
An unrivalled number of pet product exhibitors
The biggest and best showcase of new products
Unbeatable show offers and competitions
Top groomers for insightful demos and workshops
Leading figures delivering informative seminars
"There is a tremendous buzz surrounding the show," says organiser Annie Foord. "So much is happening at PATS Telford over both days of the exhibition, it really is a must-visit event for retailers and buyers. You won't be disappointed.
"All the latest new product launches will be unveiled and there will be great talks from some of the industry's most respected names and workshops from the country's top groomers.
"I can promise it will be great day out so make sure you travel to Telford and attend the biggest pet industry exhibition for years."
With so many exciting plans it could easily be a record-breaking year for attendance numbers as well.
On arrival at Telford International Centre, a large majority of visitors will head for the New Product Showcase, which will have a huge presence at the exhibition. All entries in the Showcase, sponsored by pbwnews, will be judged by a panel of independent retailers for the New Product Awards on the first morning of the show, and the winners will receive their accolades at the PetQuip Awards Dinner in the evening.
As well as seeing an unrivalled array of new pet products and speaking to top suppliers and manufacturers, visitors will also be able to witness demonstrations and workshops from the country's leading dog groomers and listen to talks from prominent industry figures.
All visitors to PATS Telford will receive a free catalogue, free tea and coffee, and free parking, and you can register online for free entry at the PATS website www.patshow.co.uk.
A full and up-to-date list of exhibitors is available on the website together with information on how to reach the venue and regularly updated show news.
Ends 31st July 2019
Photographs of PATS Telford 2018 are available as follows:
1. Visit www.sirastudio.com
2. Click on Galleries
3. Click on the Conference and Exhibitions folder
4. Click on the PATS Telford 2018 folder
5. On the password screen enter: pats18telford
For further media information please contact Neil Pope on 07595442601, or email press@impact-exhibitions.com