10 Feb 2022
Excitement mounts for return of PATS Sandown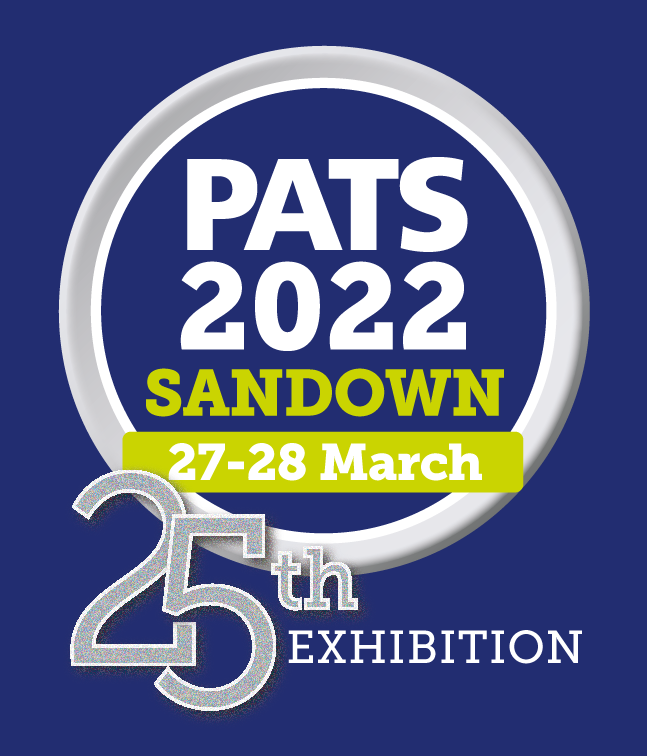 UK pet companies are busy preparing for the much-anticipated PATS Sandown exhibition, which takes place on Sunday, 27 March, and Monday, 28 March 2022.
Following a successful return of in-person events at PATS Telford in September 2021, excitement is building for another busy and profitable show at Sandown Park, Esher, Surrey.
Both suppliers and buyers agree that nothing compares to a trade industry exhibition where they can speak face to face about all the new products that will be on show.
More than 130 companies and brands will be showcasing their latest launches, including a growing number of first-time exhibitors.
Dorwest Herbs has been a regular exhibitor at PATS and the award-winning company is excited to be showcasing its products again at Sandown. Managing director Jo Boughton-White said: "We consider PATS to be the most important trade show in our calendar. It is the perfect platform for us to launch new products to the right people, the decision makers in the pet industry."
It's a similar story for GWF Nutrition, whose marketing manager Helen Hounsell, commented: "PATS is now a must in our show calendar. It's a well organised and sizeable show, providing some great opportunities to meet a wide range of retailers face to face. We're looking forward to meeting retailers we haven't worked with before, as well as reconnecting with current stockists, and introducing some exciting new supplements in our range."
Podium Pet Products also acknowledges the vital role that PATS plays in bringing the pet industry together in one place. CEO Carina Evans said: "We are excited to be returning to PATS Sandown, where we'll be meeting our customers, buyers and even the competition. It will be great to be face to face again – we have hugely missed the human and pet interaction. There is nothing better than getting in front of our customers."
And Rachael Bancroft, business development manager at Sniffers Pet Care, added: "I'm really looking forward to PATS Sandown this year. If PATS Telford was anything to go by, then it's going to be another great exhibition. It's a fantastic opportunity to see old and new customers and to introduce new products. We've added some new 100% natural dog treat lines to our offering and can't wait to gain feedback."
Irish company Park Life, which makes natural pet treats, is exhibiting at PATS for the first time and can't wait for the show to arrive. Founder Richard Marles said: "Park Life has a product offering and bold branding that is unlike anything else on the market, so it's important for us to get the physical product in front of potential customers. PATS comes highly recommended as the best place in the UK for any innovative pet start-up which wants to get noticed."
One of the most popular features of PATS is the New Product Showcase, sponsored by pbwnews, and this year it will host a high number of launches. All the entries will be entered into the New Product Awards, which will be judged by a panel of independent retailers on the first morning of the show.
The showcase is often the first port of call for visiting buyers, who can see which new products catch their eye before visiting the appropriate suppliers.
Retailer Sue Underhill, of Mutt & Moggy in Leicestershire, said: "PATS is the show to visit. Everything you need as a buyer is under one roof and you can't beat seeing products 'in the flesh' before purchasing."
This year's Sandown show takes on extra meaning as it will be the 25th PATS exhibition to be staged. To celebrate the milestone, a special drinks reception sponsored by pbwnews will be held after the first day of the event. Exhibitors and visitors will be invited to stay behind for the reception, which will also be marking the 50th anniversary of Pedigree Wholesale, a regular exhibitor at PATS.
Pet product retailers and buyers wishing to register for free entry to PATS Sandown should visit www.patshow.co.uk where a full list of exhibitors can also be found.
Photographs of PATS Sandown 2020 are available as follows:
1. Visit www.sirastudio.com
2. Click on Galleries, then Conference and Exhibitions folder
4. Click on the PATS Sandown 2020 folder
5. On the password screen enter: pats20sandown
For further media information please contact Neil Pope on 07595 442601, or email press@impact-exhibitions.com