EXCITING NEWS PATS Telford to become a THREE-DAY event in 2024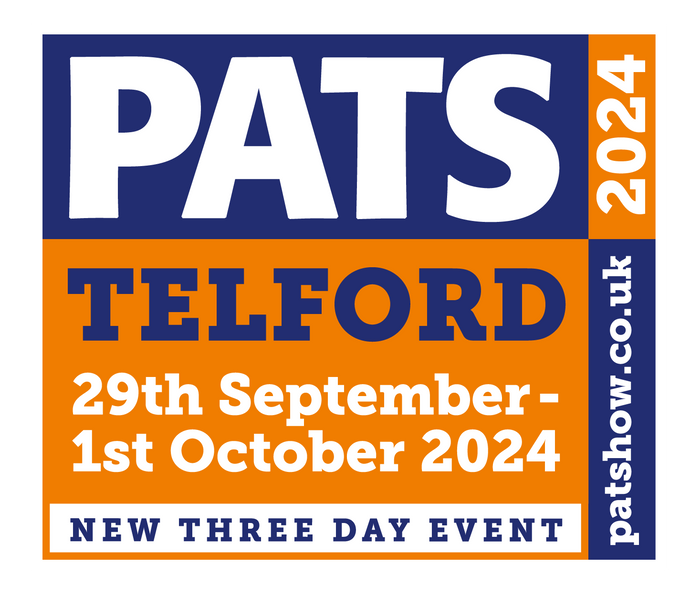 PATS Telford 2024 to take place over three days at the Telford International Centre on Sunday 29th September to Tuesday 1st October 2024
Telford and Sandown shows to merge into one all-encompassing, dedicated National Pet Industry Event in Telford
PATS 2024 will be the largest-ever pet industry event staged in the UK, accommodating over 400 stands
Greater time and flexibility for buyers to see all the latest pet innovations – all under one roof
The organisers of PATS, the UK's National Pet Industry Event, have announced the launch of a THREE-DAY exhibition to take place at the Telford International Centre in 2024.
The new event, to be staged on Sunday 29th September to Tuesday 1st October 2024, will become an all-encompassing show as the two PATS exhibitions – Sandown and Telford – merge into one.
The 2024 exhibition will take over the entire Telford International Centre, giving the organisers the opportunity to accommodate even more exhibitors.
The decision to stage one show in the Autumn gives suppliers and manufacturers the opportunity to showcase new products over a longer period, and to a larger audience. It will also help to promote PATS Telford into an international exhibition with overseas suppliers and buyers being attracted by the three-day format.
"This is really exciting news," said show director Gordon Thomas, of Impact Exhibitions & Events. "We've carried out extensive research amongst visitors and exhibitors and the response for one all-encompassing three-day exhibition has been overwhelming.
"By making it a three-day show, exhibitors will have more time and flexibility to spend with new and existing customers, taking them through their latest product ranges during face-to-face meetings.
"By taking over the entire International Centre we have the chance to host over 400 exhibitors, compared to this year's record number of 256, so for visitors there will be lots more to see. We expect retailers and buyers will want to stay at the show for longer, and more will consider an overnight stay at one of the many nearby hotels."
PATS has secured the use of the four onsite hotels with a total of 400 rooms, and there are 1,000 bedrooms within a 10-minute drive and 3,000 within a 20-minute drive of the venue. One of the most favourable responses from people surveyed was the wide variety and quality of hotels, restaurants and bars at the purpose-built Convention Quarter, which is located opposite the International Centre.
The survey of visitors – from multiple retailers to small independent shops – revealed the main reason for attending PATS Telford was the size and reputation of the event and being able to meet a large number of suppliers, including leading and new brands, at one location. The timing of PATS Telford – late September/early October – was also considered the ideal time to view product ranges for the following year.
The central location of Telford was another key reason for the Autumn show's popularity with 85% of visitors willing to travel over 1.5 hours.
Another factor that registers favourably with visitors is that the International Centre has free parking for more than 1,500 cars.
Travelling to and from PATS Telford for international buyers is straightforward because of the close proximity of two of the UK's largest international airports outside of London – Birmingham and Manchester.
"The Telford site offers so much in terms of access and hospitality and that's why we'll be working with PetQuip to encourage increasing numbers of international buyers to next year's show," added Gordon.
The announcement comes as exhibitors and buyers alike are preparing for this year's packed PATS Telford, taking place on Sunday, 1st October, and Monday, 2nd October.
Ends
For further media information please contact Neil Pope by email press@impact-exhibitions.com