Excting plans to expand PATS Telford for 2020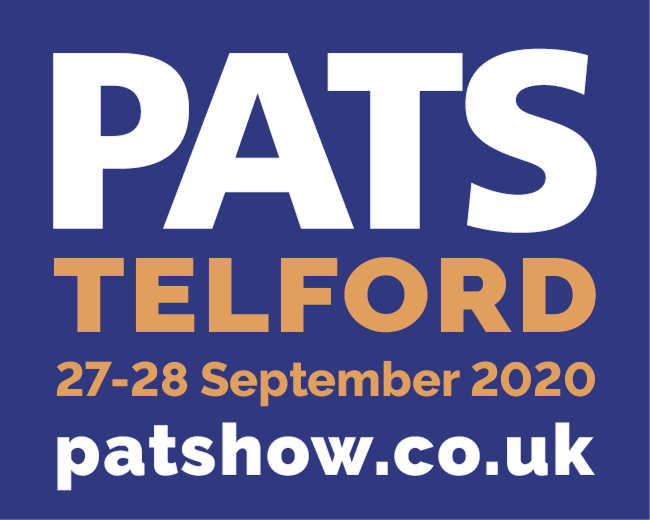 Organisers of PATS Telford have announced plans to grow the UK's National Pet Industry Exhibition this year with the addition of a third hall.
The extra space will be used essentially to improve the visitor experience. As well as providing additional catering and seating, key visitor features like the New Product Showcase, Grooming Workshops, Seminars and International Buyers' Centre will be expanded.
It's all part of exciting plans to ensure that September's show is even more successful for its growing numbers of visitors and exhibitors.
Five PATS exhibitions have been held at Telford International Centre and each event has attracted more than 2,000 visitors, with last September's show seeing a 3% increase in attendance to 2,103 buyers.
PATS Telford, which takes place on September 27-28, has already secured stand bookings from many of the industry's leading brands, including Burns, Kong, IPN, Flexi, Trixie, Marriages, Happy Pet, Symply and Canagan, Natures Menu, Billy + Margot and Benyfit Natural.
Leading trade association PetQuip will again be working with PATS to tempt international pet retail chains and distributors to the Autumn showpiece, and will be hosting the International Buyers' Centre where visitors can sit down and meet prospective new suppliers at the event. PetQuip team members will also be available to provide business services, sourcing advice and arrange introductions to UK pet companies.
The association's involvement doesn't end there because it will be staging its prestigious PetQuip Awards after the first day of the exhibition. During an evening when outstanding success in the industry is celebrated, the PATS Telford New Product Awards, sponsored by pbwnews, will also be presented.
Pat Flynn, Trade Association Manager of PetQuip, said: "The PetQuip Awards have grown to such a degree that companies can't wait to enter – each year we receive calls before officially launching the Awards at PATS Sandown. It's an event where retailers from both the UK and internationally, groomers and suppliers all come together to network, see the latest innovative pet products, and celebrate the innovations on the first evening of the show at the PetQuip Awards party. We appreciate the huge support that PATS gives us."
In another initiative aimed at encouraging large European retailers and distributors to visit the Telford show, the PATS team will have a stand in the British Pavilion at Interzoo in May.
It's going to be a very busy and memorable year at both PATS Sandown and PATS Telford – two pet industry exhibitions that showcase the best and latest products and services. To keep up with all the latest news from the shows visit www.patshow.co.uk
Ends 29th January 2020
Photographs from PATS are available to download
1. Visit www.sirastudio.com
2. Click on Galleries
3. Click on the Conference and Exhibitions folder
4. Click on either the PATS Sandown 19 or PATS Telford 19 folders
5. On the password screen enter: pats19sandown or pats19telford respectively
For more information contact Neil Pope at press@impact-exhibitions.com or on 07595 442601.