Export success puts Fish4Dogs in the running for award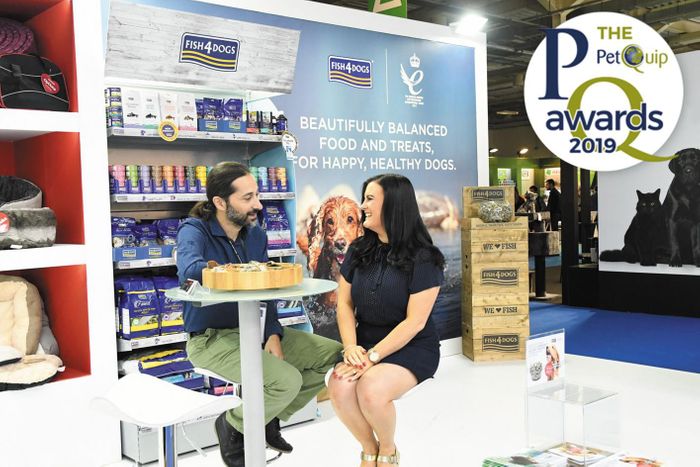 Fish4Dogs has been announced as a finalist in the PetQuip Exporter of the Year Award 2019. The premium pet food company, based in Worcestershire, now exports to 36 companies around the globe – a staggering 73 per cent of its overall sales.
Its success in international markets has led to significant company growth. Its overseas sales grew 267% over six years, resulting in Fish4Dogs being awarded Queen's award for Enterprise: International Trade in 2017.
Since then, the company has continued to gain presence in new markets, grounded in the partnerships it creates with its customers on the emotive journey of dog ownership.
In the past year alone, it has developed sales distribution in five countries within the Middle East, and a new wholesale partnership in Greece.
Fish4Dogs export success stems from its approach in including new partners as part of the 'Fish4Dogs family'. Substantial time, effort and energy goes into selecting the right long-term partners allowing it to work on an exclusivity basis within each country, allowing a relationship of trust to develop.
Its focus on customer relationships was acknowledged earlier this year won Fish4Dogs won the GlobalPets Award.
Fish4Dogs CEO Graham Smith said: "It is really important we work with those partners who are also willing to invest in the F4D brand to ensure its longevity within its market. We favour a multi-channel approach that has allowed us to become so successful in the UK and our most successful markets are those which share our best practice and market insights.
"Whether it is a one-to-one relationship with one of our international distributors, a pet shop implementing the Fish4Dogs loyalty scheme or a new puppy owner getting their first puppy pack from one of the ambassador breeders, Fish4Dogs is a genuinely trusted part of each journey. These relationships are the reason Fish4Dogs continues to succeed. Ultimately, Fish4Dogs attempts to make every relationship personal – recognising the needs of individual customers and delivering what they need in a dynamic way."
The company plans to continue its growth by developing its existing international accounts and exploring others. It has recently employed bi-lingual customer service advisors to assist operational activity.
The PetQuip Awards 2019 take place in association with PATS Telford in the Ludlow Suite, International Centre, Telford on Sunday 22nd September at 7.30pm.
For trade enquiries visit: www.fish4dogstrade.co.uk