First day at PATS Telford 'exceptionally busy'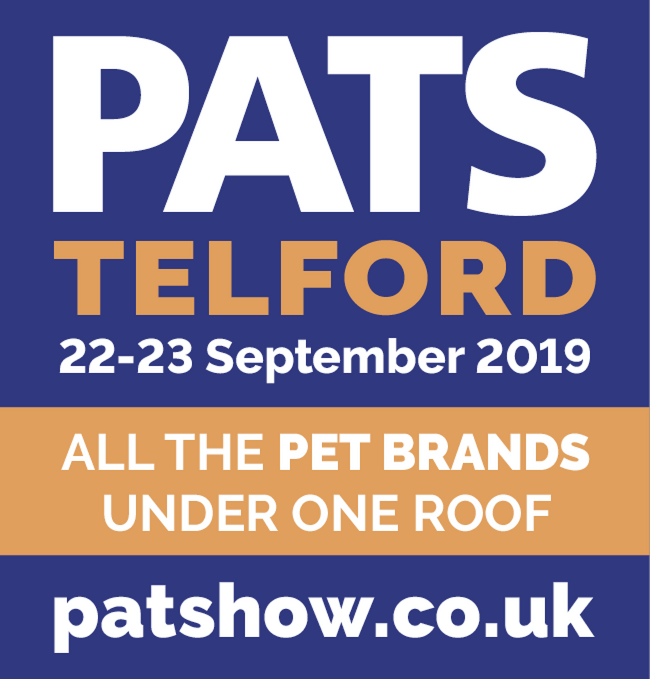 The opening day of PATS Telford was buzzing with excitement as visitors flocked to see the record number of trade stands and pet industry innovations on show.
Exhibitors were particularly pleased with the quality of enquiries and orders generated on the Sunday, with many rushed off their feet for the entire day.
Will Baggaley, Head of Group Marketing for Pedigree Wholesale, said: "It's been exceptionally busy for us. It's always a great show and this year is no different. This is just the first morning and we've already had a lot of interest. It helps that we're in a key spot right near the entrance, and we always appreciate the great support we get from the PATS team."
It was a similar story for Garry Johnson, Area Sales Manager of Versele Laga, who said: "There's been good footfall and we've had some very interesting inquiries. PATS is always the highlight of the pet industry year for us – it allows us to show our extensive range and to network with clients.
Helen Ellwood, Head of Commercial Sales and Marketing, Billy + Margot, said: "This is our first time at PATS in five years, and it's been a fantastic platform from which to showcase our new wet and dry range. We've already had a lot of good conversations, reconnecting with old retailers, and introducing the Billy + Margot range of products to new retailers too. Being at PATS over the two days will really enable us to build on important relationships with the pet trade."
First time exhibitor Sarah Meredith, of Life of Riley, admitted the show had exceeded her expectations, adding: "We were a bit overwhelmed at first, but everyone has been so friendly and it's all been fine. We will definitely be back."
Another newcomer to PATS, The Rockster, have been surprised by the positive response they've had from visitors on day one. Managing director Sven Lay said: "Exhibiting for the first time can be a little daunting but we've had an extremely good time."
Marriages injected a bit of fun to the show with their Christmas-themed stand Sam Marriage said: "Christmas is coming – and it's massive for retailers. I think the pet industry underestimates how big it is, which is why we've focussed on it for our PATS stand today."
The first day of the show also got the thumbs-up from visitors.
Laura Hennessy, owner of Connie's Pet Shop, South Staffs, said: "We've been coming here for four years, it's out third time to Telford and we absolutely love it. It really enthuses us for the business and what we can bring to our customers. There seems to be an even better selection of exhibitors and even more new products. We're really pleased with the move towards sustainability and all the eco-friendly products on show because that's something we're asked about a lot."
And Elliot Meads, director of wholesalers Natures Forage, said: "We've been coming to the show for a number of years and we also go to shows across Europe. In the UK there is no other show to compete with PATS. We went to one recently that was a bit of a let-down to be honest – but PATS is always worth the time and we invariably source some really interesting products."
The second day of the show – Monday, September 23 – will open at 9.30am.
A wide selection of photographs will be uploaded after the first day of the show, Sunday, September 22, and will be available by midday on Monday, September 23. Here's how to access them:
1. Visit www.sirastudio.com
2. Click on Galleries
3. Click on the Conference and Exhibitions folder
4. Click on the PATS Telford 2019 folder
5. On the password screen enter: pats19telford
For more information contact Neil Pope or Justine Thompson at press@impact-exhibitions.com or on 07595 442601.