18 Nov 2021
Fish4Dogs® adds complementary 'topper' cans to its Finest dog range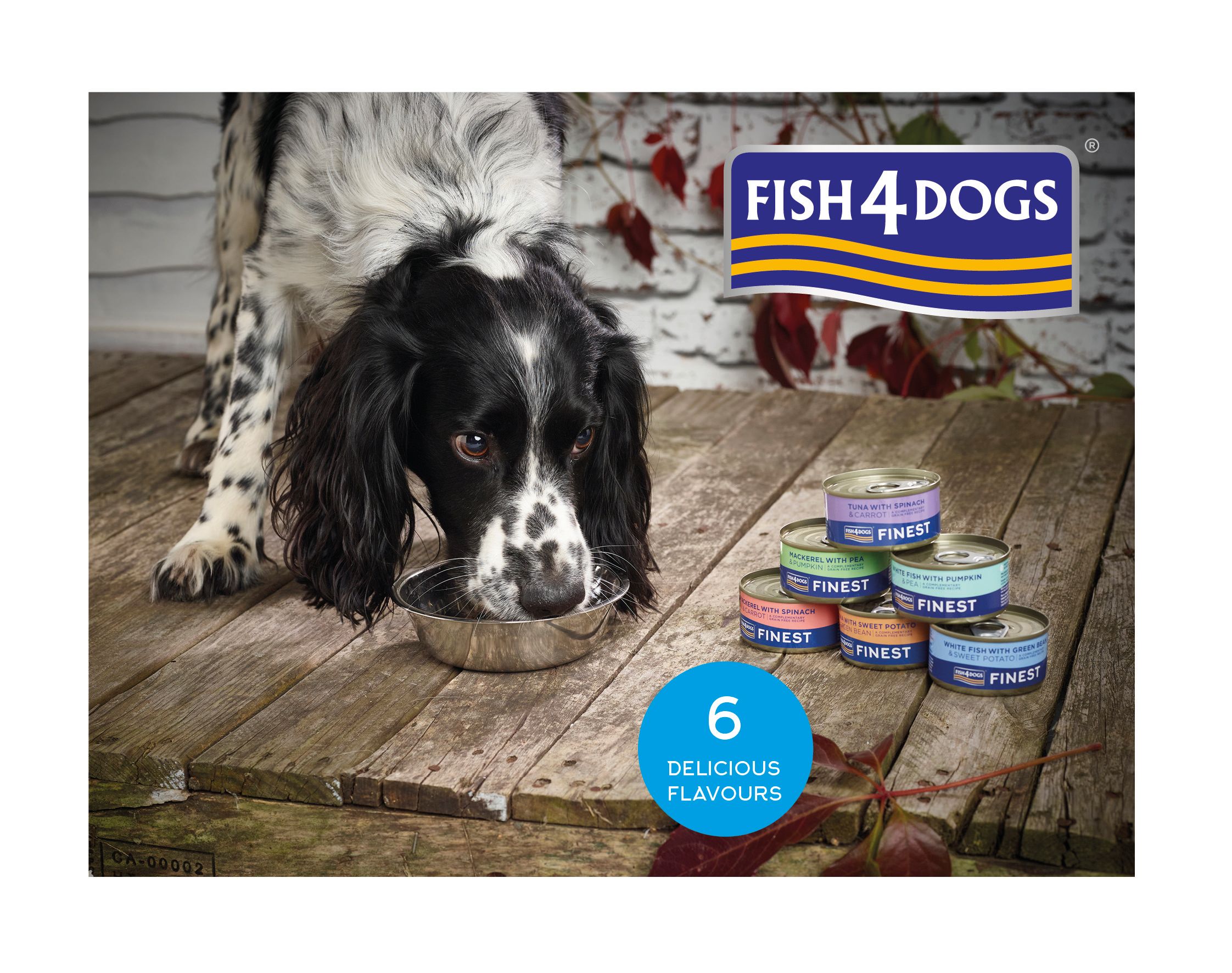 As autumn turns to winter, we humans see a natural change in our diets, adding seasonal, healthy, wholesome vegetables and complexed carbohydrates to help keep us warmer and healthier through the winter months. Fish4Pets® believe the same care should be given to our canine companions throughout the colder season.
The Fish4Dogs® brand has added six new complementary canned recipes to their successful Finest dog range, incorporating highly nutritional vegetables such as pumpkin, carrot, spinach, sweet potato and green beans to a variety of tasty fish.
The range of six complementary cans acknowledges that although dog owners like the convenience of complete dry food, many still like to add interest and moisture to their dog's meal. Rather than using table scraps that can often contain unexpected calories or ingredients not suitable for a dog's diet, the range is made from grain free recipes and contain no added artificial colours or flavours.
Annabel Battersby, Technical Manager at Fish4Pets talks about the benefits of some of the ingredients used in the new cans 'Pumpkin for example, which has been added to two of our six new toppers, is a good source of fibre, so great for a dog's digestive health. Pumpkin can also help your pet feel fuller for longer.'
Harriet Cook, Customer Service Advisor at Fish4Pets®, and her dogs Nala and Hendrix were involved in trials for the new range. 'Unlike our Finest complete food, which has an appealing aroma and satisfying taste, many people feel that dry kibble gets boring for their dogs, so they like to add things to it. This can quickly upset a dog's digestion, particularly if they have dietary sensitivities, so feeding a fish and vegetable topper is a great way to add that interest without adding anything unhealthy. My dogs adored the addition of these new cans on top of their kibble, and if they're happy, I'm happy'.
For more details on Fish4Dogs® complementary wet dog cans and other products in our range, please contact your representative or call Fish4Pets® on +44 (1299) 252 352.