07 Jan 2022
Fish4Dogs® New Finest Fish Flakes - a healthy start for 2022!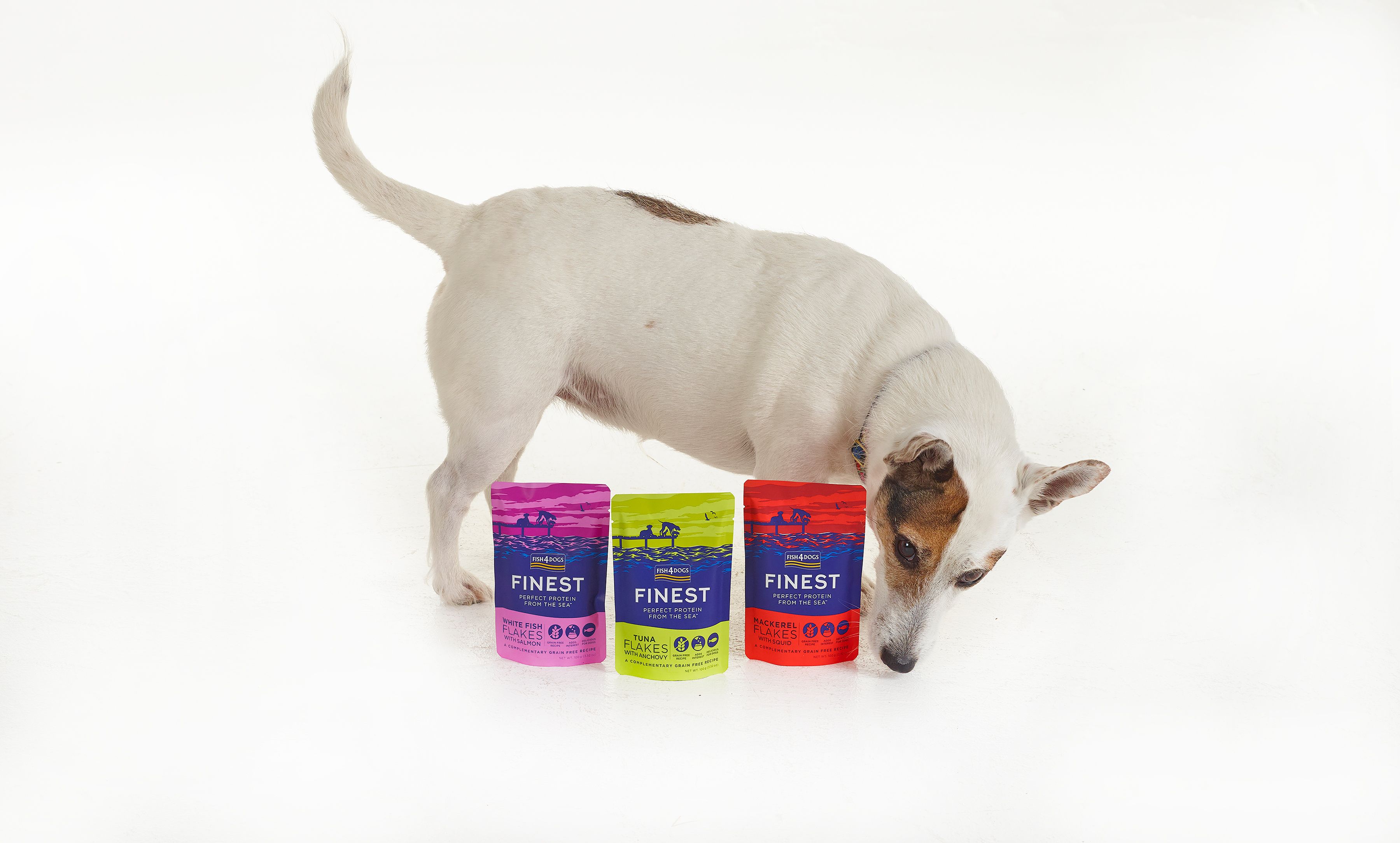 As we welcome in the new year, many of us start to consider the benefits of a healthier lifestyle after weeks of overindulging during the festive period, but maybe these thoughts should not be just for us humans! Our dogs too may have gained a few pounds from festive table scraps, tasty gifts and titbits passed silently under the table by various family members!
This January, the Fish4Dogs® brand launches another healthy range to its Finest complementary wet food.
Introducing Fish4Dogs® Finest Fish Flakes - 3 tasty flavours to complement your dog's diet and get them back on track in 2022! Each recipe is made using a combination of two tasty fish or seafood varieties served in a broth. Choose from Mackerel Flakes with Squid, Tuna Flakes with Anchovy or White Fish and Salmon.
The Fish4Dogs® Finest Fish Flakes range in convenient 100g pouches (6 x 100g pouches in one shelf-ready box) acknowledges that dog owners in the main do like the convenience of a complete dry food, but worry their dog's diet lacks interest and moisture, often leading them to add unhealthy extras. So, instead of adding table scraps that can often contain unexpected calories or ingredients not suitable for a dog's diet, by slightly reducing the amount of kibble and adding a topper of Fish4Dogs® Finest Fish Flakes, dog owners can be assured their dog is maintaining a healthy lifestyle with no hidden extras, whilst benefiting from added omega 3 in their diet, known for its anti-inflammatory properties, helping with coat and skin condition, mobility and cardiac health.
As with all Fish4Dogs® products, Finest Fish Flakes are formulated without any chicken, beef, pork, or lamb, perfect for dogs with intolerances to certain proteins. Fish4Dogs® Finest Fish Flakes are made from grain free recipes with natural ingredients and contain no added artificial colours or flavours.
Fish4Dogs® Finest Fish Flakes are the third addition to the brands' complementary wet food range during the past 6 months, as the brand responds to consumer research identifying dog owners are looking for a more visual, healthy solution at mealtimes.
For more details on Fish4Dogs® Finest Fish Flakes and other products in our range, please contact your representative or call Fish4Pets® on +44 (1299) 252 352.