Delicious Poultry Variety Packs Available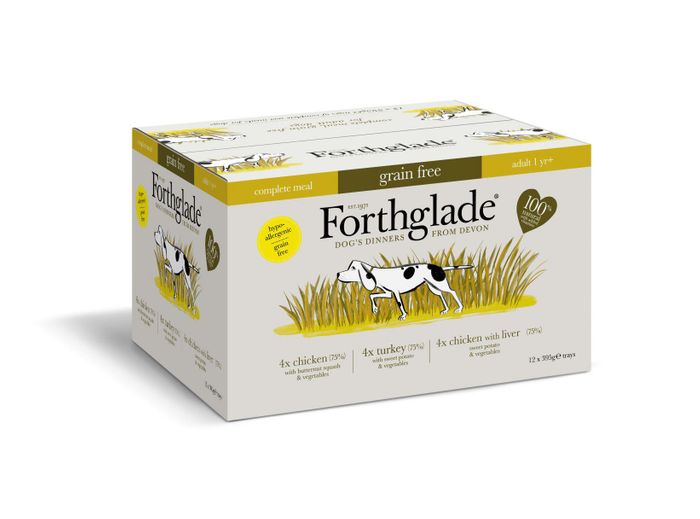 The grain-free complete meal Poultry Variety Pack includes delicious recipes with a minimum meat content of 75% - turkey, chicken and chicken & liver meals. The variety 12-pack includes x4 395g trays of each recipe. Each gently cooked meal is combined with vegetables such as sweet potato, or butternut squash, vitamins and minerals and is gentle enough for even the most sensitive of tummies. With no artificial colours, flavours or preservatives the natural meals provide all the goodness a dog needs for a nutritious balanced diet. Suitable for dogs aged 1+. RRP £16.49. Each meal comes in convenient to use trays which are widely recyclable.
The Just range of poultry meals contain 90% quality meat, naturally occurring minerals and just a little water to help with the gentle steam cooking process. The variety 12-pack includes x4 395g trays of three different recipes chicken with Liver, chicken and turkey. The meals which should be combined with a good quality mixer for a balanced diet, are suitable for dogs aged from 2+ months, are all grain-free and come with Forthglade's no-junk promise. RRP £15.49.
For further details on the popular poultry variety packs visit www.forthglade.com