George Barclay – the Definition of Comfort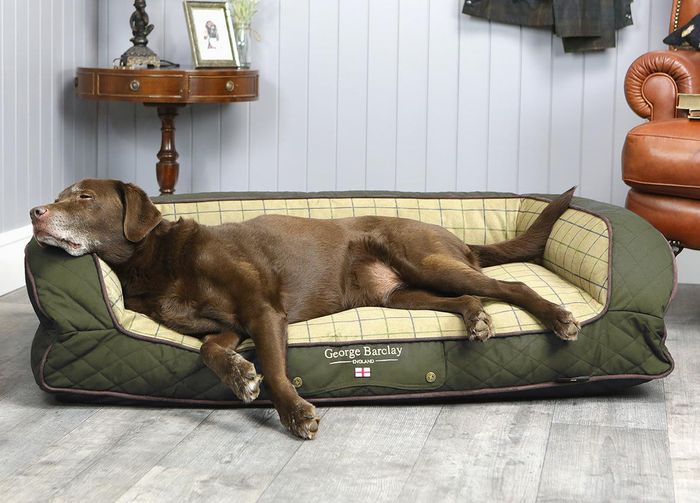 The company produces an impressive collection of pet bedding in three of the most popular styles of dog beds, with sizes starting from x-small to xx-large, catering for the largest of breeds. All of their dog beds are fitted with a removable cover, for ease of washing. Replacement covers are available separately, allowing customers to have a spare, or change the colour/style of their existing George Barclay bed, to match their interior décor.
The beds cushioning is protected with a Moisture ShieldTM inner liner, preventing the ingress of water and unwanted smells. Furthermore, Customers are able to select the cushioning for their bed, using orthopaedic memory foam or an encapsulated pocket sprung mattress, the ultimate indulgence for their faithful companion.
George Barclay pet products are an affordable investment towards your pet's good health and happiness. To find out more about our comprehensive product collection, please visit: www.georgebarclay.com