01 Feb 2021
Get Ready For The Great British 'Bark' Off!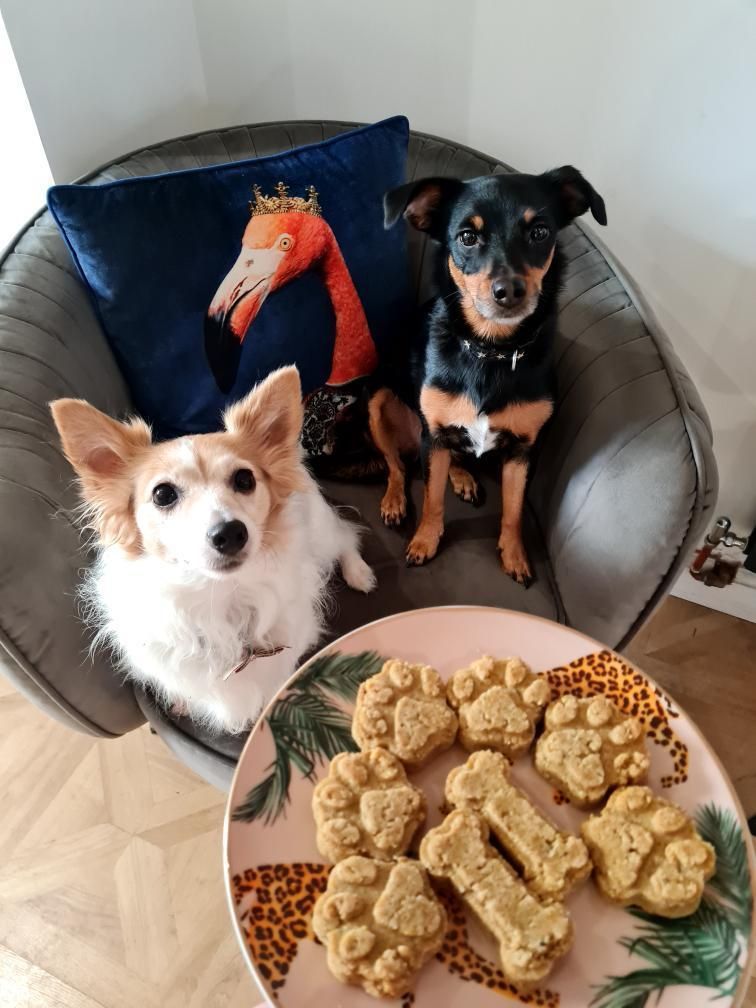 Ever been hounded by your dog when you're baking? Subjected to long lingering looks as you mix up another sweet treat for the humans in the family?
Well, now they can enjoy the end results with Sniffe & Likkit's 'Home Barking' Kit for dogs!
Whether it's your furry friend's birthday celebration or simply a reward for good behaviour, a freshly baked mini canine cake is bound to set tails wagging.
The kit is comprised of a nutritionally balanced, dry recipe mix and a re-useable 'paw & bone' silicone baking mould. The mix contains 100% wholesome ingredients such as organic coconut flour, chicken liver, brown rice, turmeric and chia seeds and a hint of black pepper for seasoning.
Easy to make and bake, all you need to do is add one egg, a splash of oil and water, mix together and pop in the oven. In approximately 15 minutes, your kitchen will be filled with the tasty aroma of these freshly baked doggy treats. That means you'll be getting plenty of approving sniffs with this whiff!
The mix makes 10-12 mini celebration 'pup-cakes' and they're also wheat-free, a great source of fibre and naturally low in calories.
The kit is a perfect post-home schooling activity for kids too - whipping up a tasty treat for the hound of the household. Even the most pickiest of pooches will want to lick the spoon clean!
Now, Ready...Steady...Bark!
Home Barking Kit, RRP £18.99. Ocado, Fetch.co.uk and via sniffeandlikkit.com. @sniffeandlikkit
- ENDS -