Goodchap's – The Plastic-Free Dog Brand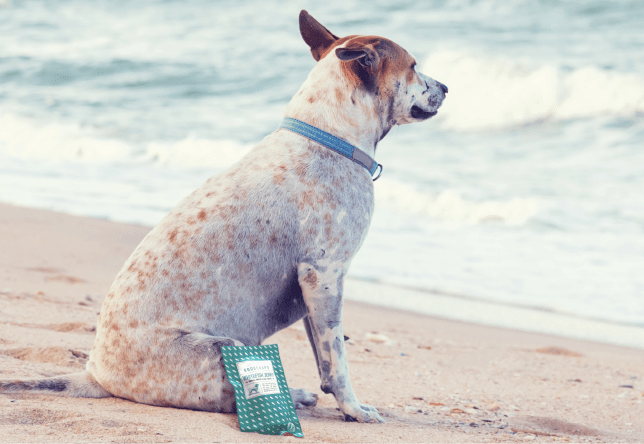 After noticing there was a gap in the market for eco-friendly dog treats and products, father and son team Liam and Mark Goodwin came together to create a plastic-free dog brand – Goodchap's.
After adopting a dog, Liam struggled to find high quality and healthy treats and still cut down on single-use plastics.
According to a 2017 study, pets have the same environmental impact as 13.7 million cars. Meat production for pet food is the main culprit for this statistic, however, we all want what's best for our pets and a healthy, protein-rich diet can be vital for a lot of pets. So Goodchap's wanted to do their part and create an eco-friendly brand where dog owners could treat their dogs whilst being environmentally conscious, and this is where fish comes in! Fish has a lower carbon footprint than Chicken, Pork and Beef so it makes the perfect ingredient for your pet's food and treats. All of Goodchap's treats come from trusted British fish merchants and are packaged in compostable, biodegradable and recyclable pouches that are made from plants not plastic!
And when it comes to their range of stationery, as well as everything being packaged in plastic free bags, many of the products are designed and made in the UK to keep their carbon paw-print to a minimum. Their hand-bound notebooks are printed and made in Somerset!
With Goodchap's passion for plastic-free packaging you definitely don't need to worry about it ending up in landfill!
To find out more please go to www.goodchaps.co.uk