Green Changes at The Innocent Pet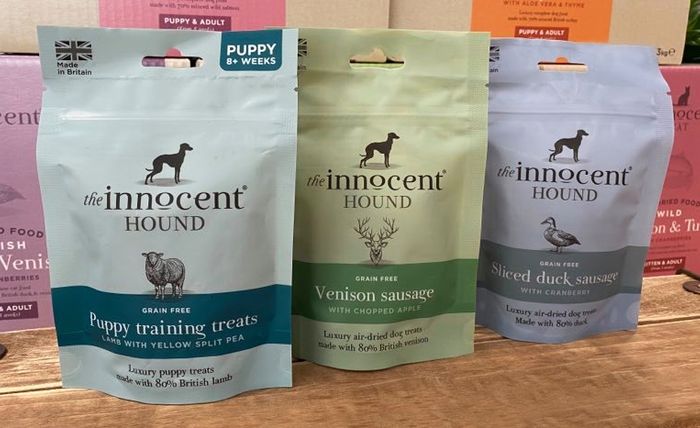 The Innocent Pet is transitioning its products across to fully recyclable packaging as a commitment to improving their environmental impact as a business.
The family-run manufacturer specialises in producing air-dried treats and award-winning food for dogs and cats at their factory in West Yorkshire, using carefully sourced quality British ingredients.
The decision for a gradual change across each product line has been made in order to reduce packaging waste, using existing pouches to prevent wastage of materials already printed and in use by the business.
As The Innocent Pet continues to make green changes, all new product ranges are being launched into fully recyclable packaging. The award-winning air-dried complete dog and cat food ranges are great examples of this; launching straight into fully recyclable pouches and cardboard.

Managing Director Chloe Heaton commented "we are delighted to be moving our product ranges into sustainable packaging. We always put the safety of our products first so it's great to see more sustainable options being developed that can now offer product safety and quality without compromise. We will continue to only launch any products into fully recyclable packaging from now on."