28 Jan 2020
Henry Wag at BETA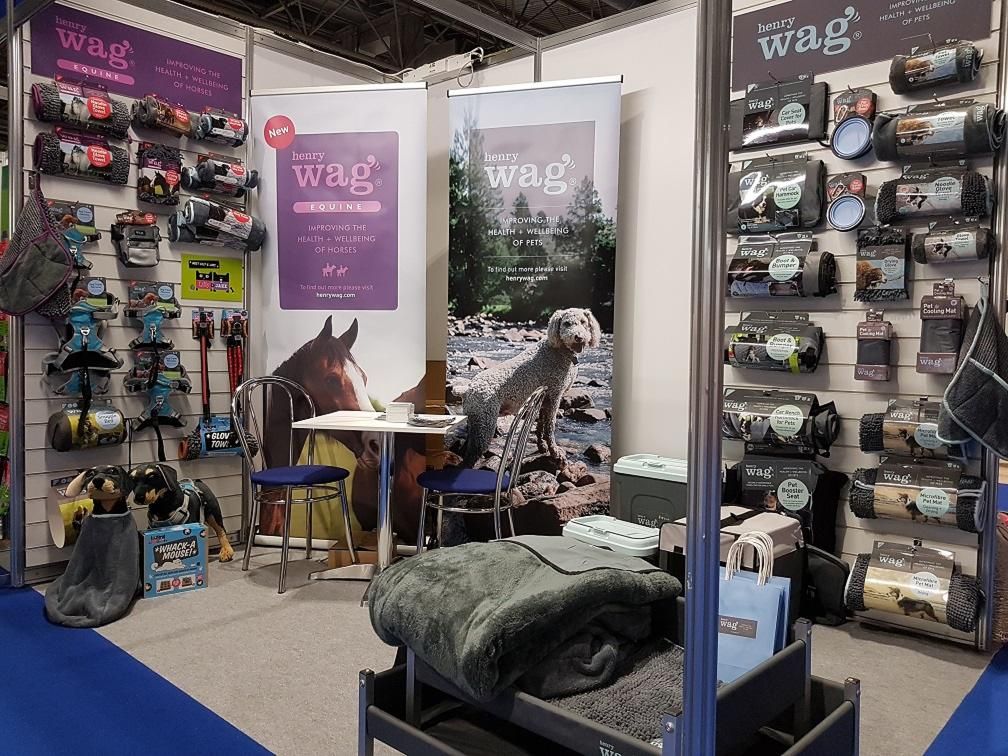 Henry Wag, the manufacturer of active outdoor dog products, exhibited in the Pet Section at the BETA International show held at the NEC 19th to 21st Jan. This is the second year Henry Wag has presented at BETA and has hailed the exhibition as a great success. The brand is focused on providing dog products which remove the barriers to outdoor activity, such as drying towels and in-car seat protection. The Henry Wag Equine offers a small range of drying towels for horses. The target market for the brand is rural dog and horse owners who spend a lot if time exercising in the country and who experience high levels of dirt and water as a result. The natural home for the range is country stores and BETA International provides the perfect arena to introduce the Henry Wag brand to buyers from these rural retail outlets.
Visitors to the Henry Wag stand were able to see the full range of drying, in-car and travel products, including the new Dog Drying Bag and the Travel Harness. The company were pleased with the number of new enquiries at the show as well as visitors to the stand who are already listing a portion of the range, sourced through the Trust or Trilanco wholesalers, and who were excited at the prospect of expanding their offering with the new items. The brand received some very positive feedback at the show from dog and horse owners who use the products with their own animals and who are confidently endorsing the products to customers in their own stores to help boost sales. The products are packaged to sit comfortably in store alongside higher value equine products and when merchandised together as a range create high visual impact in store.
Henry Wag was also delighted to meet their Canadian distributor at the show and present the new product range. The new products will form part of a shipment to Canada leaving in February for a spring launch to the Canadian market.
The next trade event for Henry Wag will be the PATS show at Sandown Park 9th to 10th February on Stand M5 where the full range of products, including a showcase of the new items, will be presented to the pet trade.