Impressive exhibitor line-up for PATS Telford in September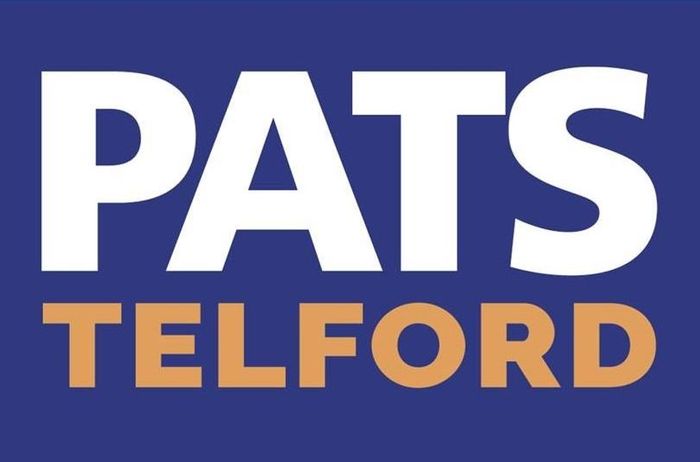 A growing number of new exhibitors will be joining a long list of regular attendees on Sunday 22nd September and Monday 23rd September as PATS Telford shapes up to be another epic event. More than 150 manufacturers and suppliers have so far booked their place at the show.
PATS Telford has established itself as the number one showpiece for UK and international companies to launch pet products and secure new business and will be THE pet trade exhibition to attend this Autumn.
New to PATS Telford, Finer By Nature summed up how the exhibition can help a new company to grow. Gary Pitchford, managing partner of the natural dog food company, said: "Having visited PATS Telford over a number of years, it was our first and only choice when deciding to showcase our products to the trade. We have often found great new products ourselves so had no hesitation in selecting PATS to showcase our new range of raw food and dried treats.
"For us PATS has always had a vibrant atmosphere and we always attend with a positive expectation that Telford always meets. This year the exhibition provides us with the opportunity to meet retailers looking for an exciting new product."
Pets&Pods is a UK-based studio dedicated to designing and making modern furniture for pets, and Victor Margevich said: "We are really excited to participate in this year's PATS Telford. This is going to be our first show of this scale where we will introduce our range of functional, well-designed products made from innovative recycled materials.
"Having previously visited Sandown we knew we had to be part of this and booked a space at Telford without hesitation. We believe this is the best place in the UK to showcase new products, talk business and meet like-minded people from around the globe."
It's a similar story for COCO JOJO & DOOG. Ian Green said: "We are delighted to be exhibiting at PATS Telford. Our pet business has grown rapidly over the past two years and we are now in a very strong position to offer great prices and products to the trade. We have several amazing brands to exclusively offer the UK pet trade from our Cheshire head office."
And Elisha Evison, of Memorials for Your Pet, commented: "We can't wait to exhibit at PATS Telford. We understand the importance to individuals and families of a companionable animal and the inevitable passing of a loved pet. Memorials are part of the ritual of death and often therapeutic. The exhibition will provide an ideal opportunity to showcase our unique products."
Another PATS newcomer is World of Pets, who will be showcasing their ever-increasing range of Smart Choice premium brand pet toys and accessories. Stephen Epstein said: "There couldn't be a better place to feature the company's licensed RSPCA range, newly launched in 2019. New products will be showcased at the exhibition and special promotions will be available so come early."
PATS Telford is set to have a strong international presence with a growing number of pet buyers and exhibitors from around the world expected to attend. The PATS team had a stand at the recent Zoomark show and huge interest was shown in the UK's national pet trade exhibition.
PATS has been exhibiting in the PetQuip-organised British Pavilion at both Zoomark and Interzoo since the exhibition launched in 2009 and interest in the show has grown significantly with every visit.
"We were primarily at Zoomark to raise the awareness of PATS internationally and to encourage large European retailers and distributors to visit and, of course, do business with our exhibitors who are interested in exporting," said Gordon Thomas, of organisers Impact Exhibitions.
PATS Telford will feature popular visitor attractions like the New Product Showcase, sponsored by pbwnews, demonstrations and workshops from top dog groomers, and free-to-attend seminars from leading industry figures.
The September exhibition also plays host to the prestigious PetQuip Awards, which will be presented at a gala dinner on the evening of the first day of the show. These awards have consistently delivered a professional, enjoyable and successful networking evening event for the whole industry where suppliers and retailers can mix, have fun and celebrate the industry's many successes.
Parking is free at the Telford International Centre, and everyone will receive free tea and coffee, and a free show catalogue.
A full and up-to-date list of exhibitors is available on the website www.patshow.co.uk together with information on how to reach the venue and regularly updated show news.
Photographs from PATS are available to download
1. Visit www.sirastudio.com
2. Click on Galleries
3. Click on the Conference and Exhibitions folder
4. Click on either the PATS Sandown 19 or PATS Telford 18 folders
5. On the password screen enter: pats19sandown or pats18telford respectively
For more information contact Neil Pope at press@impact-exhibitions.com or on 07595 442601.