Increase in sales help Wilsons Pet Food donate over 20,000 meals to rescue centres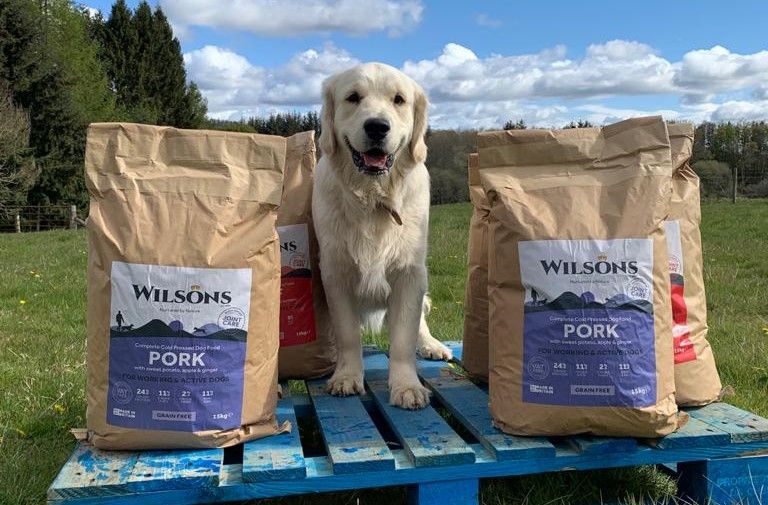 Wilsons Pet Food first launched their Wilsons to the Rescues campaign in 2019 with the aim to help support dogs in need at rescue centres across the UK, and this month they mark an impressive 20,000 meals donated!
Having produced pet food in Scotland for 160 years, Wilsons produce a range of nutritious and delicious cold pressed and raw frozen dog food in their purpose-built factories, using 100% natural and quality ingredients.
Over the last year, as pet owners have started to become more aware of what is in their dog food leading them to search for more nutritious and natural pet food, Wilsons has seen a positive increase in sales. They are now stocked in over 250 stores across the UK, along with the launch of their new website and the relaunch of their eco-pack dog food which means across their range, every product is either fully biodegradable, compostable or recyclable.
For every pack of Wilsons Pet Food sold, another 2.5% of the volume is donated to charity. So with each 10kg bag, 250g of cold pressed dog food is donated - that's enough to feed a medium sized dog for a day!
Most recently, they have proudly supported Snowdonia Animal Sanctuary and The Red Foundation following nominations from their customers, with donations to these sites totalling over 1,700kg.
As they enter their 160th year of producing pet food in Scotland, Wilsons have been busy building their brand awareness and developing their eco-conscious range of pet food, which received an extremely positive reaction and has helped them increase their customer base.
Craig Wallace, MD at Wilsons Pet Food, says: "We have seen significant growth over the last 12 months and as a business it is so important to us to give some of this back to rescue centres across the UK. It is part of our moral obligation as a business and something we want to continue to support. We look forward to hitting our next milestone of donating over 50,000 meals to rescue dogs. Thank you to our retail partners and customers for helping us make this happen."
Voting for our next rescue centre is now open on the Wilsons Pet Food website.
Find out more about Wilsons to the Rescues and their range of quality dog food at www.wilsonspetfood.co.uk.